We're hooked on Saatchi Art this week. If you're in the market for original works of art, you might want to explore what is easily the largest online gallery in the world right now. There are tens of thousands of paintings, prints and sculptures available to view and buy online, many with free delivery.
Prices range from a few dollars up to over one hundred thousand dollars. I already have my eye on cut paper sculptures by Daniel A du Preez. Sam Shendi's colorful steel work is striking and impressive too. I'm sure there are dozens more I'll love.
That's the beauty of Saatchi Art – you could happily spend hours searching their catalog for your new favorite artist and must-have original artwork.
But there were several pieces that caught my eye for very different reasons…
Who's to say what's bad art?
The pieces I'm talking about aren't necessarily bad art. Some are even "brave and stunning". But would you decorate your home or office with them? Would anyone spend $100,000 on a weirdly conjoined apple? One artist here believes it's worth asking!
Here are ten pieces of surprising art (and not-quite art) available to buy right now.

Disclosure: Sortathing is a Saatchi Art Compensated Affiliate
Article image: Predator Meds: Single Dosage Capsule by Jon Harvey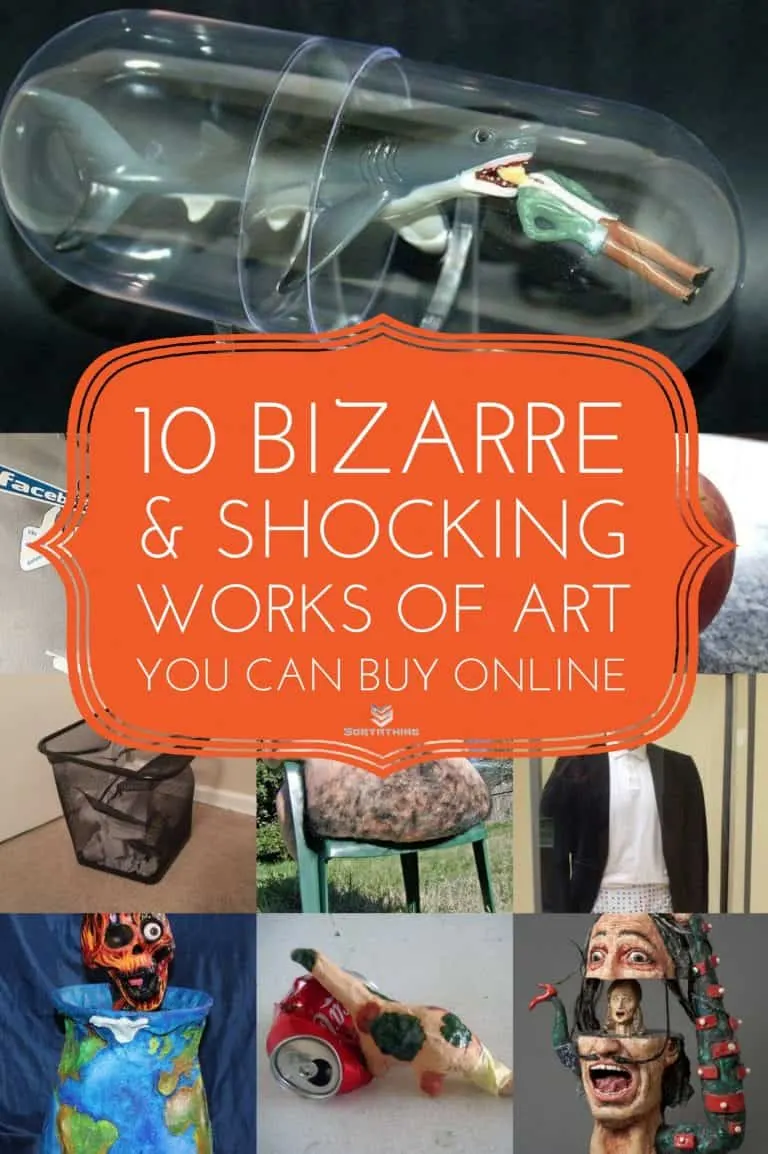 The artist is fully and sincerely behind this work
"i am not being overdramatic when i SWEAR to u that THSI IS THE SINGLE GREATEST WORK OF ART IN THE ENTIRE HISTORY OF MODERN ART, AND ONE OF THE GREATEST AND MOST IMPORTANT WORKS OF ART IN THE HISTORY OF MANKIND, INCLUDING CAVE PAINTINGS."
Big claims, big price. Still for sale!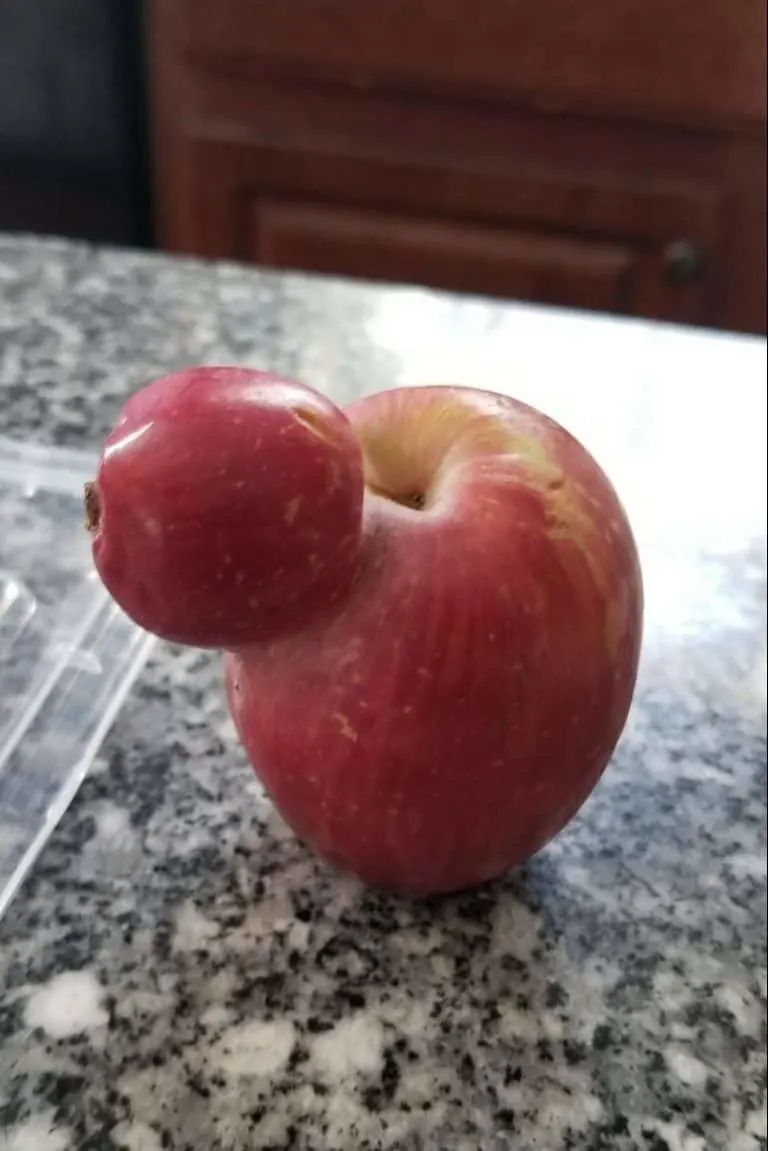 This 3D sculpture is on closer inspection "Real Food Naturally Grown like this! It's rare and one of a kind. I could not eat it. Must sell make into porcelain if you like. Must sell in 1 week fruit will go bad."
I don't know how long this work has been listed. It may still be in the same condition now as the day it was created, like the immaculate, ageless body of a saint, lying at peace in the crypt of an ancient French cathedral. It may be in the back of the artist's freezer.
It may have been eaten.
I would check before making your offer for this unique work by Adoph Chesterton.
3. Its not original, its not art, its just PANTS!
Price: $25,750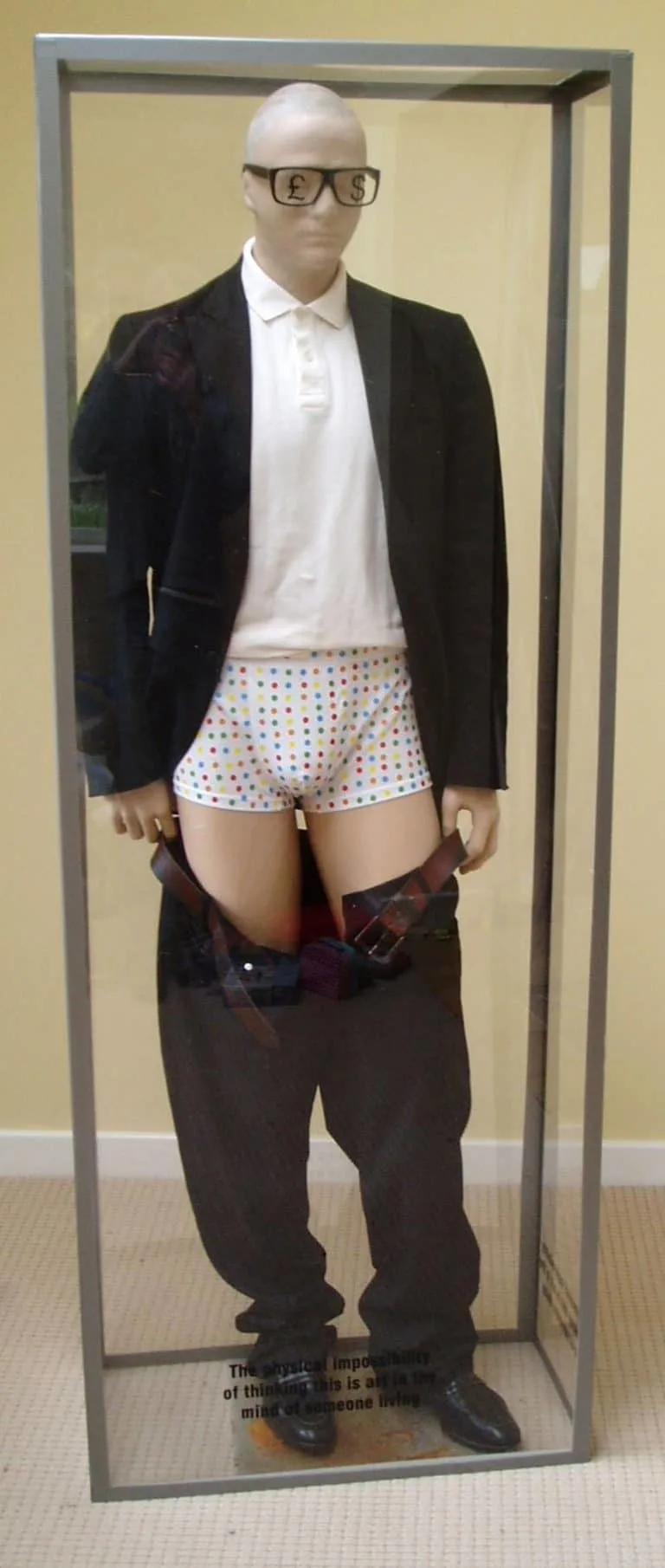 A large and wholly unique piece from British artist Robin Beuscher. Shipping is included for your $25,570.
"A homage to that well known school of artistic plagiarism, Br(Sh)it Art."
4. Modern Art is Rubbish! The Three Graces
Price: $215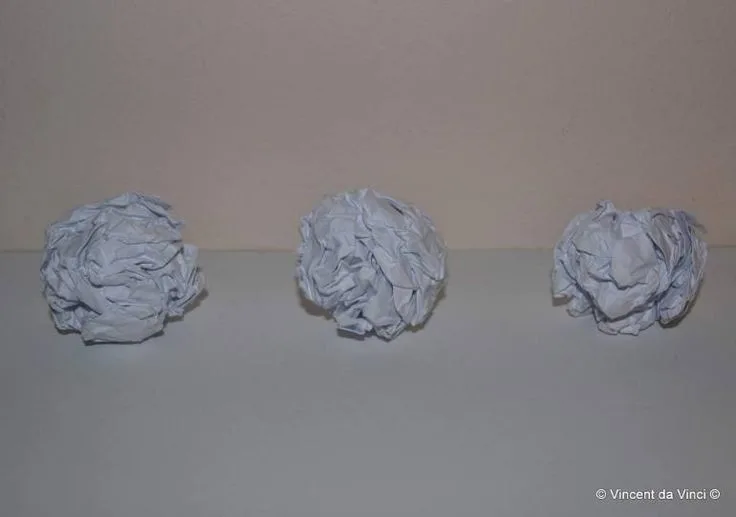 Inspired by a British TV show, the artist Vincent da Vinci explains his thinking:
"The Three Graces is made of three identical sizes of A4 Paper, hand crumpled by the Artist
But my Child could have made that?
Yes, But he/she didn't and wouldn't be able to recreate the work. In the work I'm exploring "Identity" of the Artist, and Finger Prints are unique to me, and are contained in sweat particles, when I create the work, crumpling, I leave Finger Prints on the Paper, so No, you Child would Not be able to recreate this!"
5. redDINO
Price: $1,060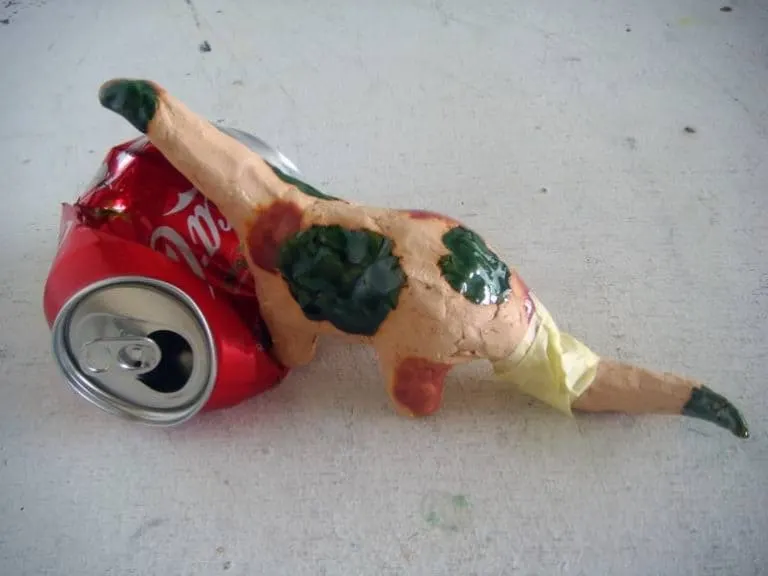 By Renáta Pintérová, who writes "My work is inspired by archaic "dino style" which represents a triumph of the dinosaurs under the big Coke. I hope the viewers will feel and think about what they see.
I choose this "classic" medium, material which recalls this "archaic" feeling with combination of rubbish/product as a readymade. This work is considered to be a post-conceptual-surrealism. It can have also connotations with nowadays eco-realm.
6. chairfat
Price: not for sale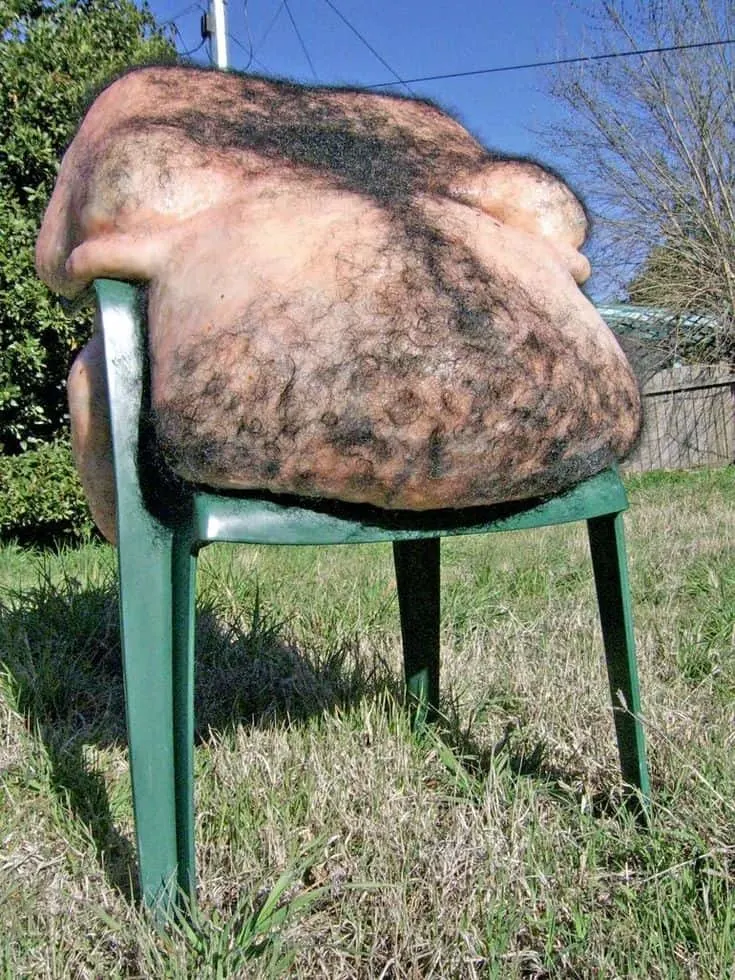 You'd need guts to put this on display. And imagine cleaning it? Vacuum cleaner? Toothbrush? Sponge on a stick? It's a lot to consider before buying, but as it is no longer for sale don't spend too long on the problem.
Artist Simon Scheurle has a lot of work on Saatchi Art, very varied and interesting.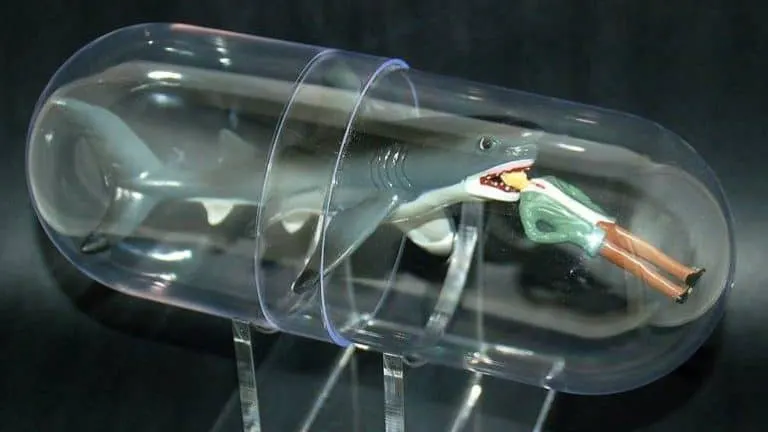 Part of a series of "Med" work by American artist Jon Harvey.
Both this piece and "Predator Meds: Sustained Action Capsule" came to me at the same time. The single dosage has only one person. The sustained action capsule has a whole family. Aside from actually putting the pieces together I get as big a kick coming up with the ideas themselves.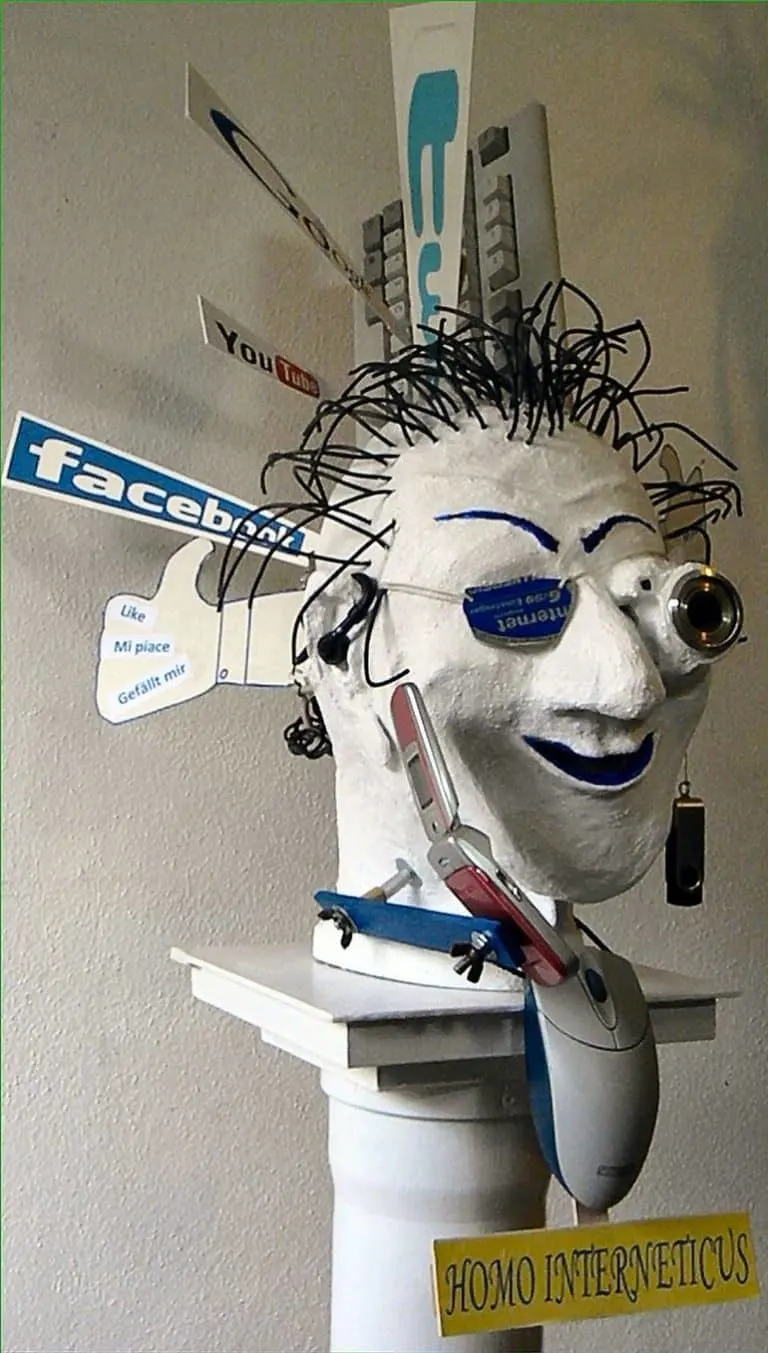 A very topical piece given the world's hopeless addiction to social media.
The inspiration came from the observation of the present society, our real "near" has lost the importance of others time, it prefers to communicate with virtual strangers and possibly farthest possible! The composition was published in the catalog of the Art Innsbruck (Austria) 2012, International fair for contemporary art, and then had many admirers!

Striking work from Noi Volkov with this tribute to arch-surrealist Salvador Dali. Volkov explains his motivation:
Art History has always been a passion of mine. My work depicts famous works, artists, and artistic movements in various ways to illustrate their influence on the art world. I mix artists in unexpected ways but there is always an artistic thread that binds them together. My work is like a tribute to all the artists who have ever inspired me.
My work is also intended to put emphasis back on past masters in a fun, unexpected way. I am a sculpture and a painter, I combine both by hand sculpting forms and painting on them as if on a canvas. Together I feel my two mediums come combine to create my personal style.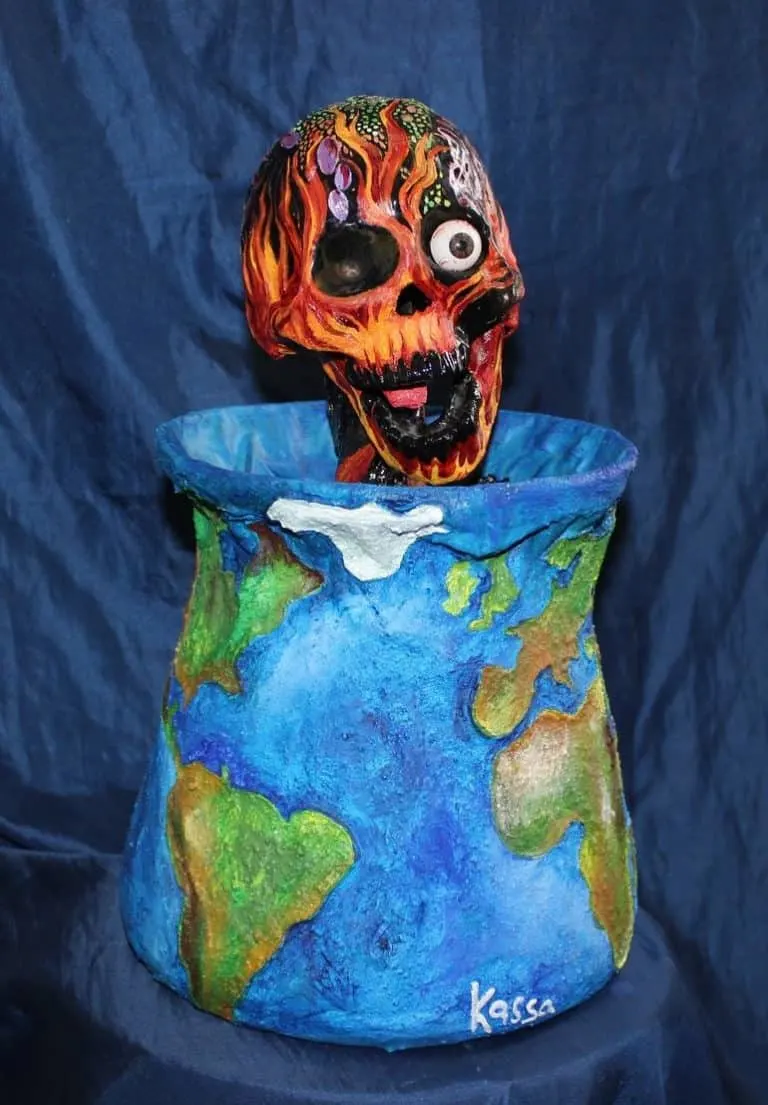 We like this work, it's a lot of fun.
"This painted sculpture looks with humour at the Greek god Prometheus unleashing chaos onto the world."
Also from Saatchi Art: Incredible original sculptures for bigger budgets