Pili Nut Health Benefits
Pili nuts are the best nuts for a keto diet. Pili nut benefits contain the highest fat and lowest carbohydrate of any nut, plus a stack of important minerals and B vitamins. Not bad for a relatively unknown food from the Philippines.
In fact, pili nuts (known to science as Canarium ovatum) contain more Vitamin E, Magnesium and Omega fatty acids than any other nut. The Omega fatty acid profile is near perfect, with a good ratio of Omega-3, Omega-6, Omega-7 and especially Omega-9 .
Plus pili nuts are complete source of protein – all the essential amino acids are found in every nut. This makes them a smart addition to a vegan diet.
Pili Nut Recipes
Pili nuts are versatile. Their creamy texture and high fat content mean they can be used to make luscious nut butter, ground into nut flour, mixed into pesto, or simply left whole and munched as a snack.
The taste is very rich and buttery so they work well with cacao and chocolate, as well as spices like turmeric, ginger and cinnamon. Spices which have their own healing benefits.
They are not the cheapest nut, nor are they easy to find. But, like so many nutrition-rich superfoods, a little truly goes a long way. And there are more and more online retailers and health food shops that stock them these days.
Pili nuts are a true superfood and a fairly unknown one too. Versatile, satisfying and tasty, these recipes make a welcome addition for anyone on a ketogenic diet. Please be aware that pili nuts are classified as a tree nut, so avoid them if you have that allergy.
Otherwise, let's go nuts!
1. Pili Keto Fat Bombs Recipe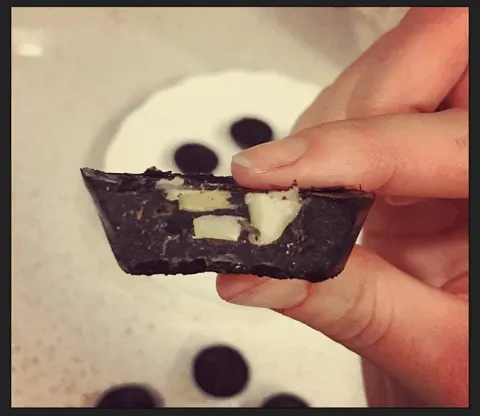 Pili Hunters host a really tight website that is full of information, products and recipes (we're not an affiliate) and a few of the following recipes are theirs. This one uses their own Coconut Oil & Himalayan Sea Salt Pili Nuts, combined with cacao, coconut oil and a sweetener.
Image and recipe from Pili Hunters
[elementor-template id="6082″]
2. Raw Gingerbread Pili Nut Bites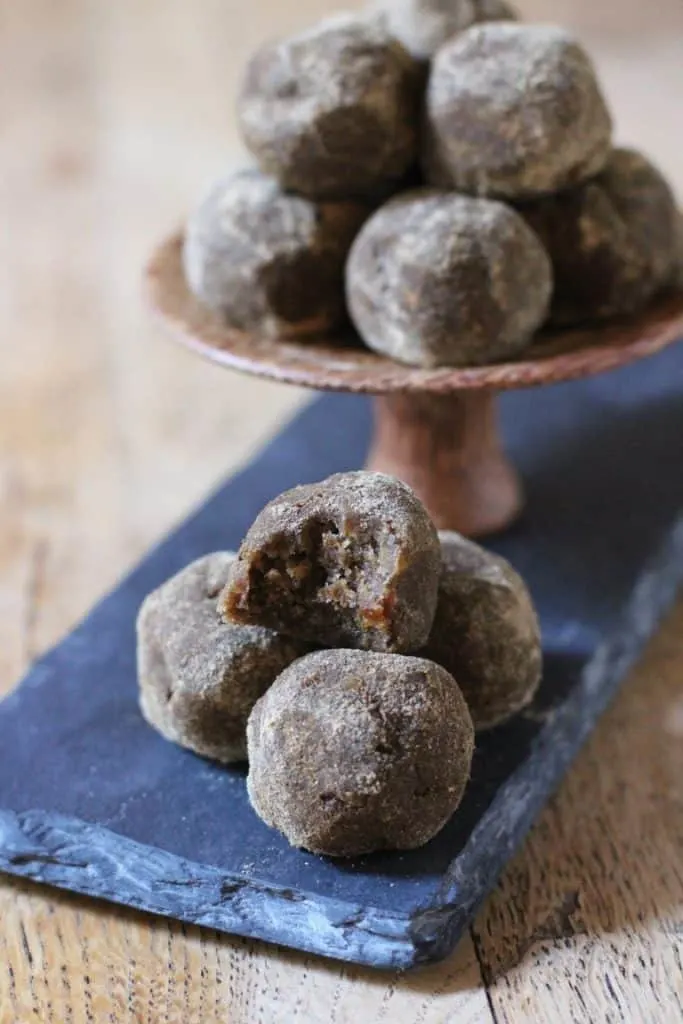 OK, not strictly keto (the recipes contains dates, oats and fructose-packed sultanas), but the finish product looked worthy of inclusion here, mainly because I'm a sucker for ginger and cinnamon in anything. Nice and spicy.

Image and recipe from Harriet Emily
3. Cacao & Coffee Pili Smoothie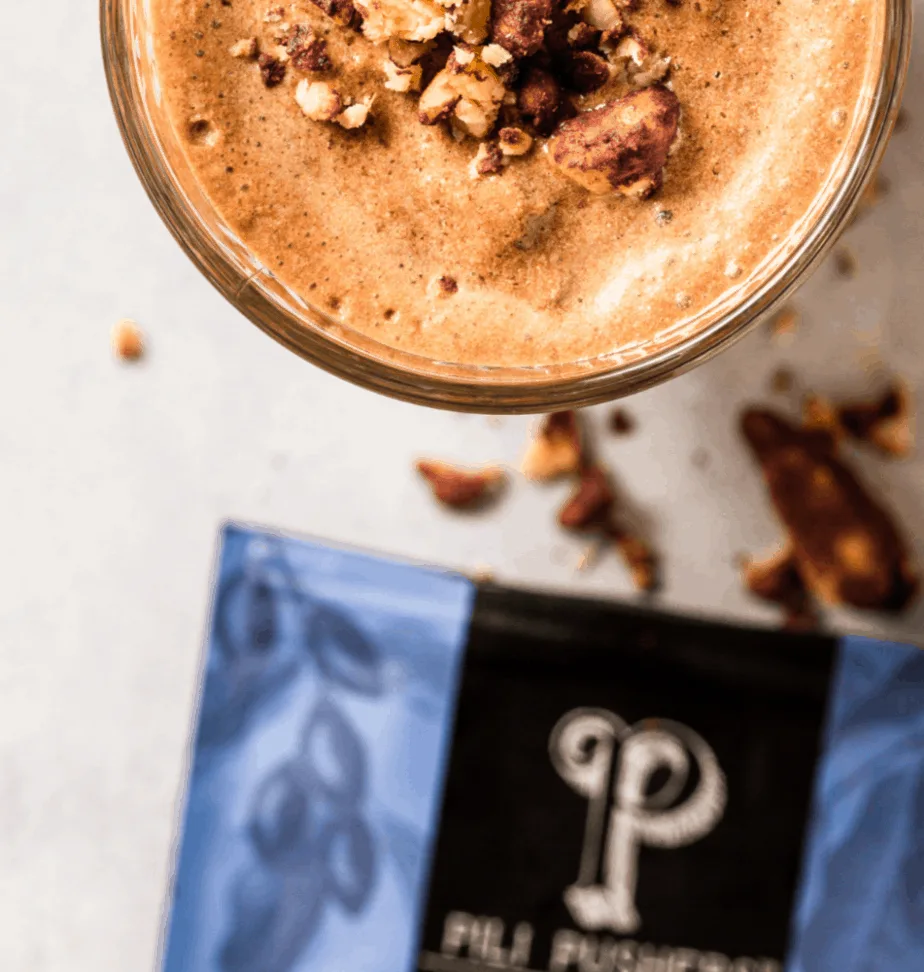 Give your mornings an extra boost by combining your coffee with raw cacao coated pili nuts. Perfect for those mornings where you need a quick energetic breakfast.

Image and recipe from Pili Pushers (scroll down a little – there are several pili nut recipes on one page)
4. NY Style Keto Bagel with Pili Nuts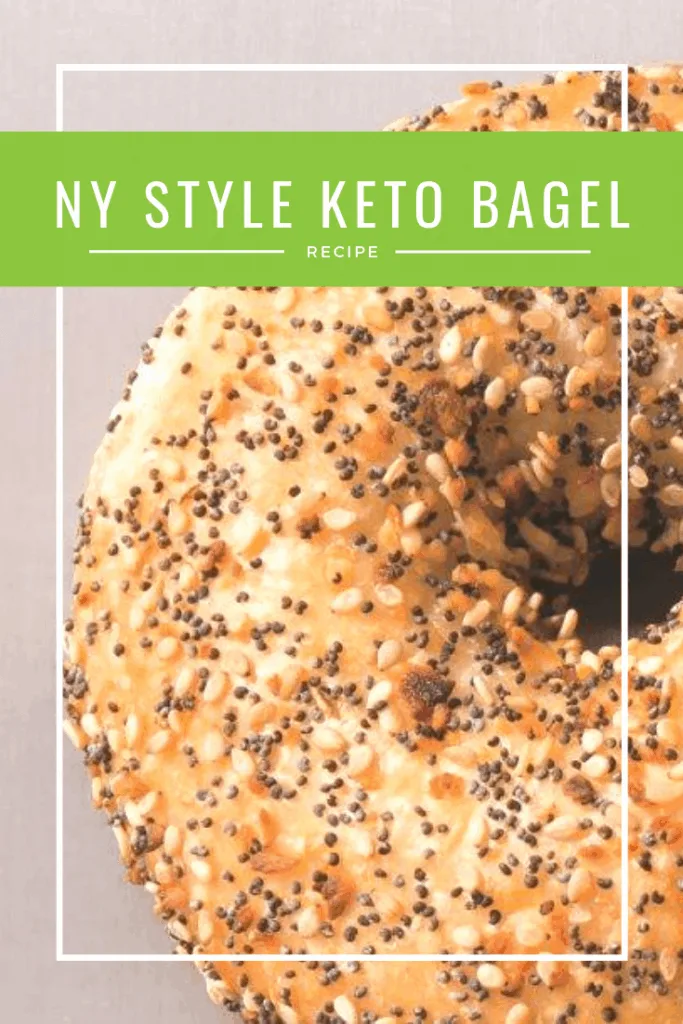 This is a very good fathead style spiced bagel recipe using goats cheese and mozzarella as well as the vital ingredient, ground pili nuts. A truly keto bagel recipe, no compromises!

Image and recipe from Pili Hunters
5. Pili Nut Butter Recipe (and many more!)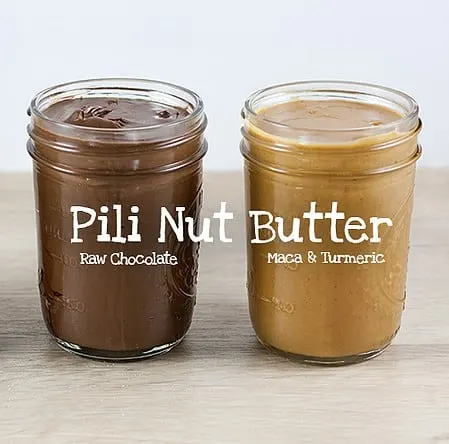 Raw Wild's page lists a number of pili recipes, including two variations on pili nut butter – one with chocolate and the other with maca and turmeric.
Image and recipe from Raw Wild
6. Coconut Cashew Lucuma Ice Cream with Pili Nuts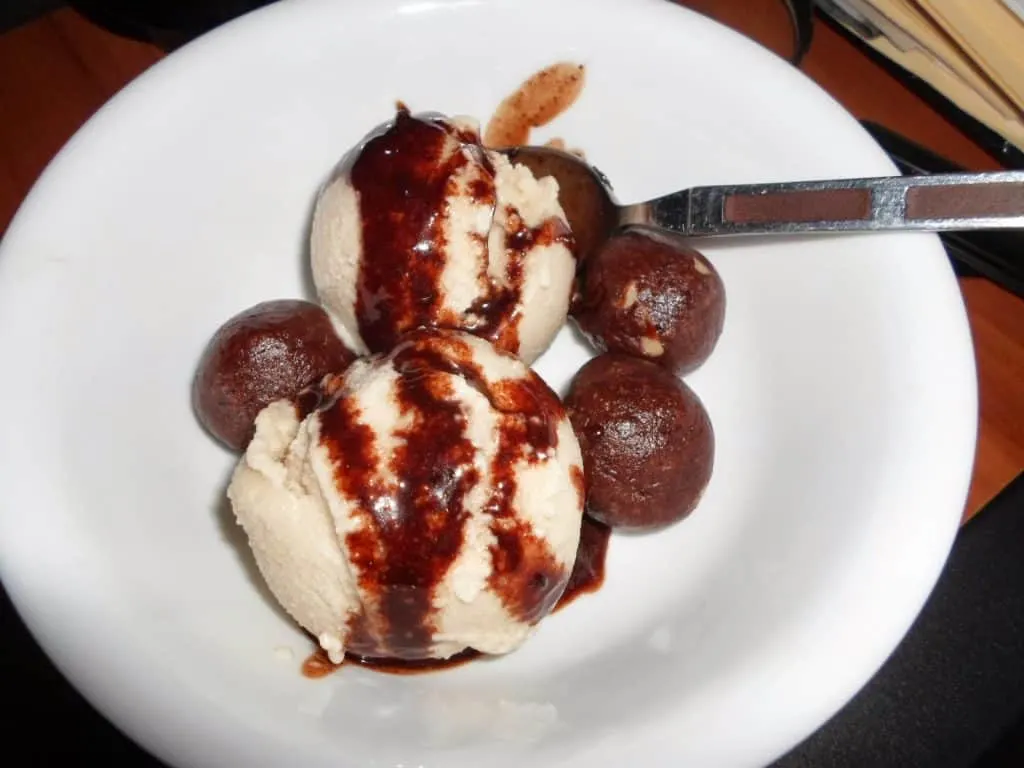 If you own an ice cream maker, warm it up for this recipe! This pili nut ice cream is dairy-free but does contain honey, which you'll want to leave out to keep it truly keto.
Image and recipe from Rawriffic Recipes
7. Deep Chocolate Muffins with Pili Nut Frosting
The keto-friendly frosting is the star here but the whole recipe is scrumptiously low-carb. This recipe makes great use of pili nuts appealing buttery silkiness.
Image and recipe from Purely Healthy Living
8. Pili Nut Cake

The original recipe contains a LOT of sugar but you could easily swap that out for a sweetener like Swerve or Truvia. Worth it because this cake is all about pili nut flavor, front and center. Most pili nuts are produced in the Philippines, so this site is worth exploring.
Image and recipe from Yummy.ph
9. Raspberry Pili Nut Fudge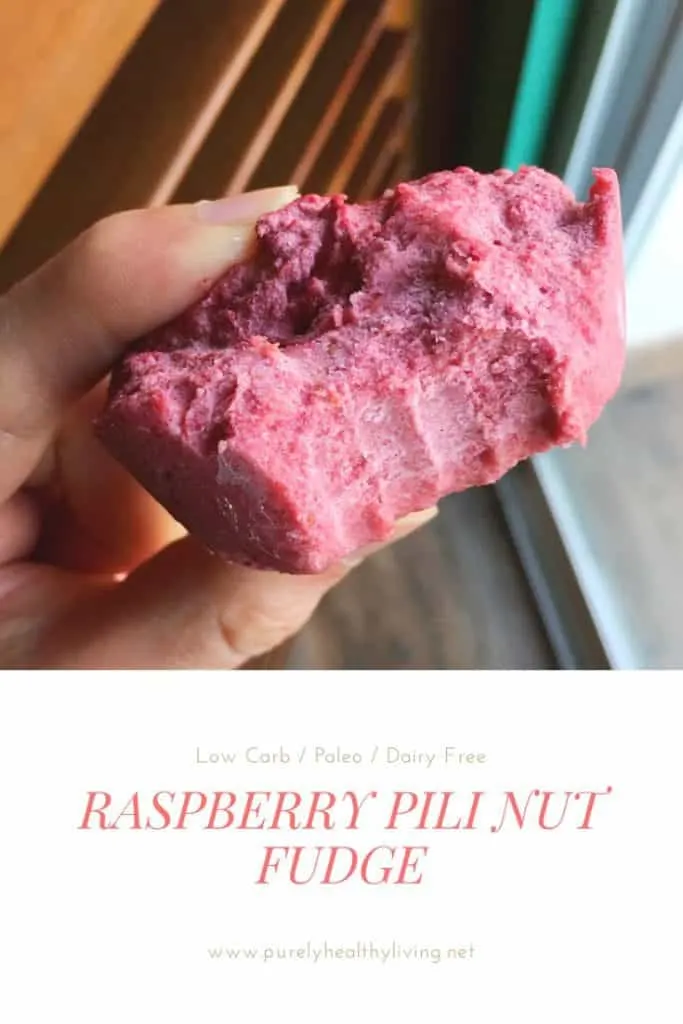 Don't worry, this fudge is sugar-free! A simple, delicious and eye-catching recipe with pili nut's trademark creamy flavor.
Image and recipe from Purely Healthy Living
10. Pili Nut Keto Pizza Crust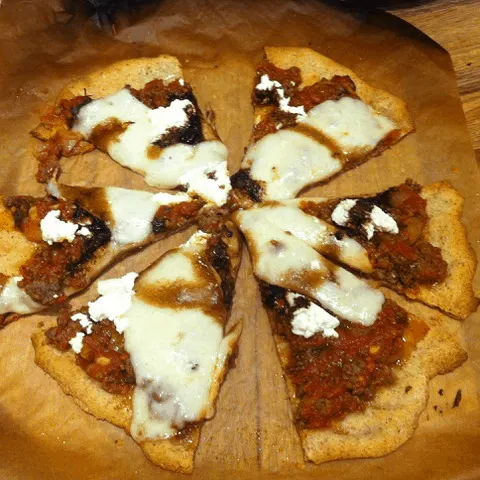 Super simple with three ingredients – pili nuts, parmesan and a couple of eggs. A pili-packed variation on fathead dough to top as you wish. Many more fathead dough recipes and fathead dessert recipes are available now.
Image and recipe from Pili Hunters
11. Pili Nuts Raw Chocolate Cake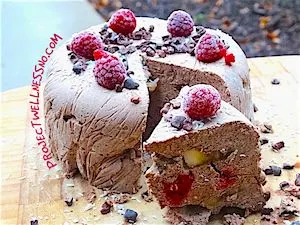 This recipe comes with helpful step-by-step photographic instructions. It's really simple but the result is a rich, indulgent cake that will be remembered.
Personally, I'd leave out the banana slices and substitute the coconut sugar because the pili nut flavor will keep this recipe just as satisfying without the carbs.
Image and recipe from Project Wellness Now
12. Paleo Pili Nut Waffles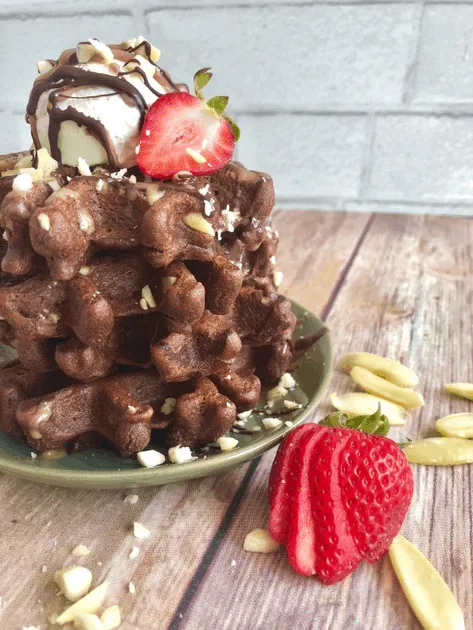 Not the simplest recipe here, with a long list of ingredients, but if you prepared the batter the night before you could look forward to a superb breakfast treat. The pili nuts are mixed into the batter so the whole waffle benefits from their goodness.
Image and recipe from Back Porch Paleo
13. Hazlenut Pili Nut Chocolate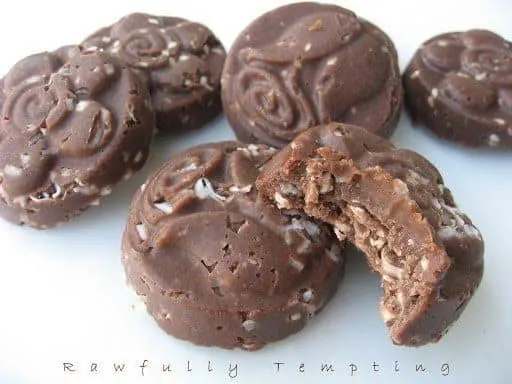 I was surprised to find this recipe dates back to 2012, but the list of ingredients is very "now" – pili nuts, of course, along with goji berries, cacao powder and nibs. An anti-oxidant powerhouse in other words. Warning: original recipe contains sugar, but you could easily substitute with good old Swerve or Truvia.
Image and recipe from Rawfully Tempting
14. Pili Nut Chocolate Chip Cookies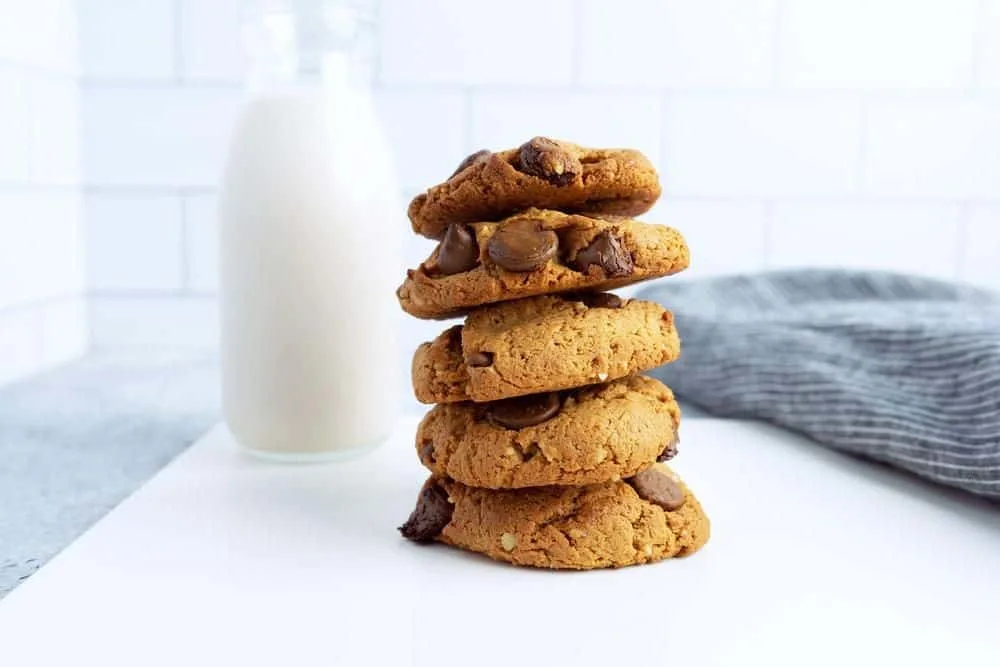 Pili nuts in a cookie. Works for me! Here's how to make them, mostly guilt-free.
Image and recipe from The Trail to Health
15. Pili Nut Edible Cookie Dough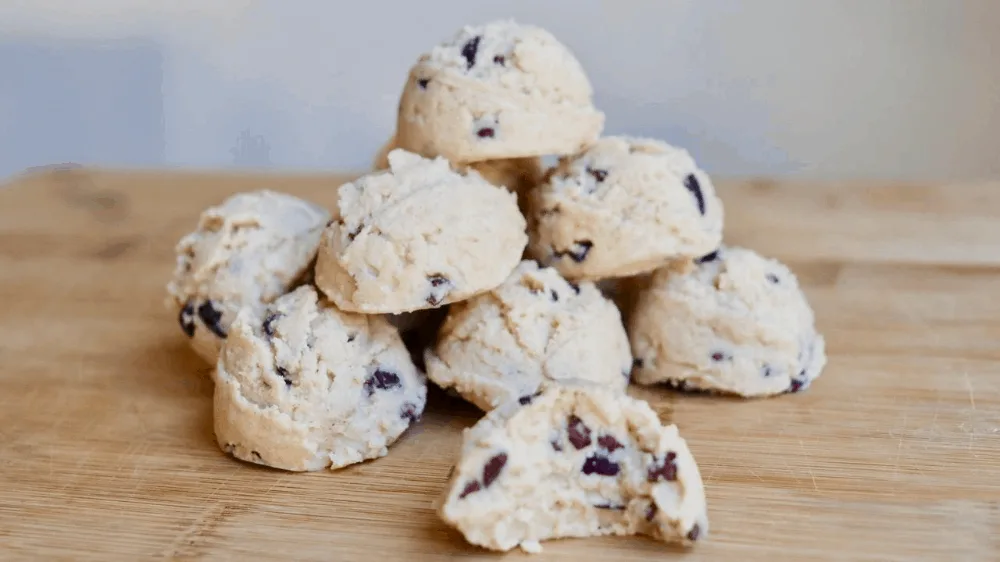 And if you can't wait for cookies to bake, how about cutting out that stage and digging in raw pili nut cookie dough? It can and will be done! Even better, this dough is ketogenically-correct!
Image and recipe from Killin it Keto
16. Pili Nut Cheese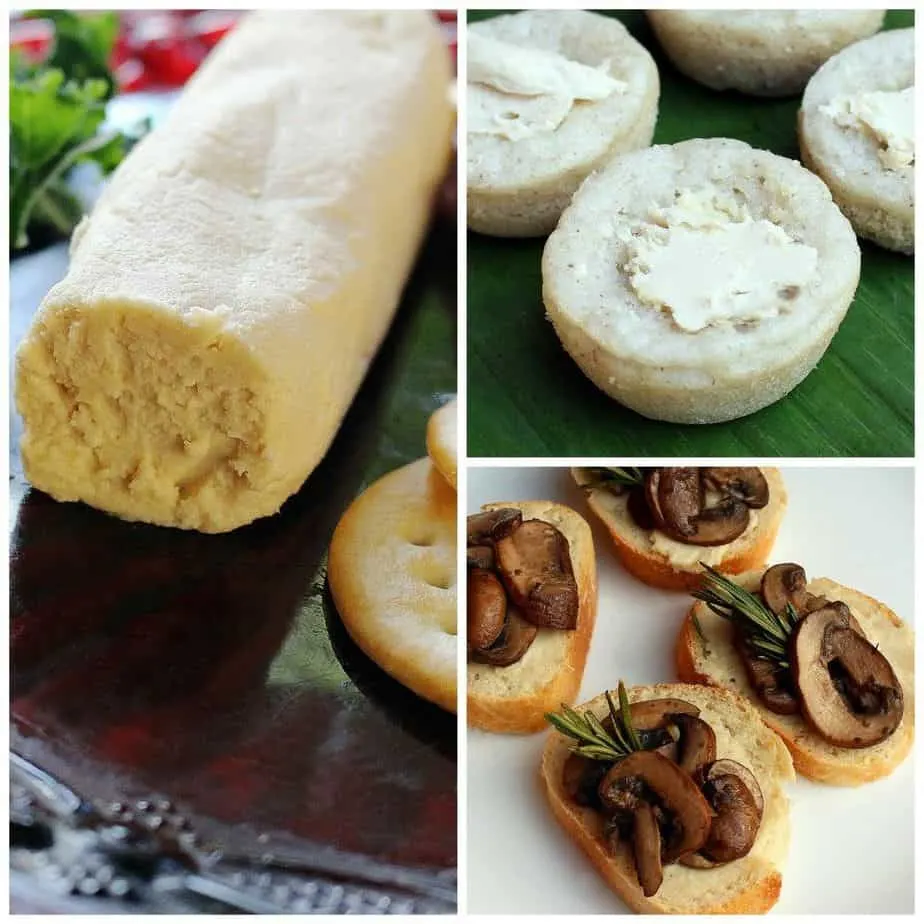 Pili nuts are versatile but we didn't expect to find a vegan cheese recipe that uses them. The high fat content makes it possible – and delicious. This raw pili nut recipe gives a very creamy soft cheese – similar in taste to mozzarella but with a texture like cream cheese spread.
Image and recipe from Astig Vegan
17. Nilupak with Pili Recipe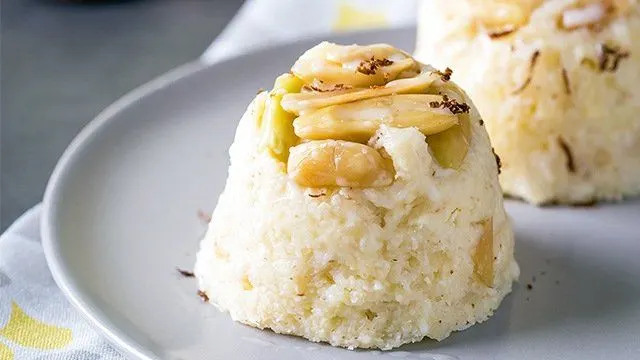 Another Filipino speciality here, a dessert made with grated cassava and coconut milk.
Image and recipe from Yummy.ph
18. Roasted Red Pepper & Kale Pili Pesto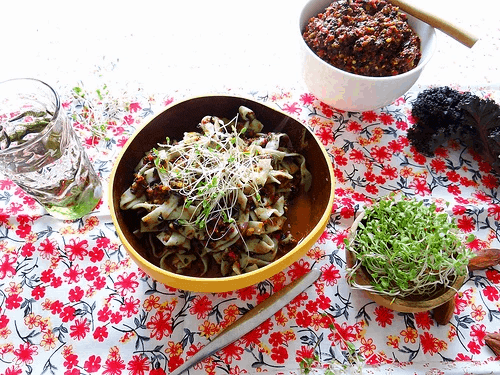 Pine nuts are a key ingredient in traditional pesto so it's not a stretch to see how pili nuts would work. This pesto has only four ingredients and after a blitz in the food processor, it's ready to serve. The extra creaminess of pili nuts makes this a rich and tasty option.
Image and recipe from Pili Hunters
19. Pili Nut Superfood Granola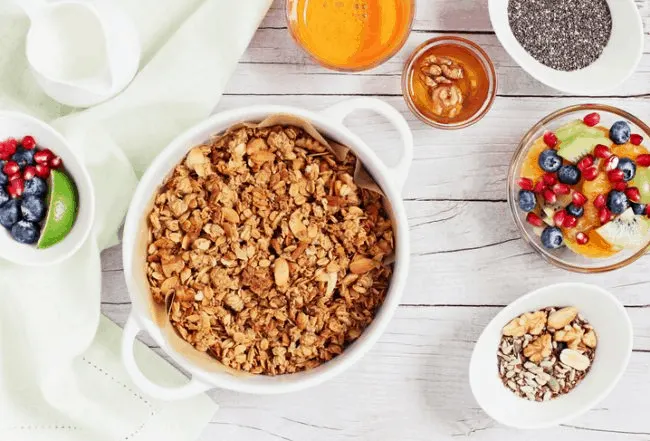 This wholesome granola combines a whole cupful of pili nuts with coconut, hemp, chia seeds and buckwheat. That covers a lot of nutritional bases for a protein, fat and vitamin-filled breakfast. Easy to make too.
Image and recipe from Vitacost
20. Golden Pili Milk and Turmeric Latte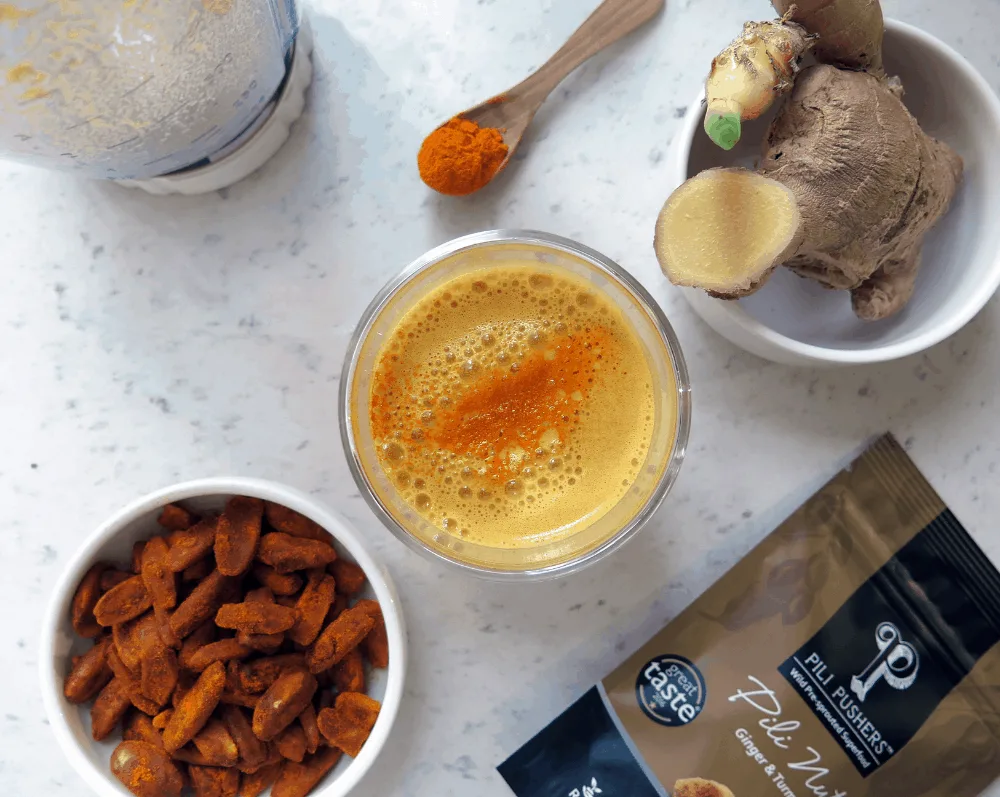 Turmeric milk has been drunk for centuries for its many healing powers. We have a whole post on turmeric's benefits. This is a vegan version of the classic golden milk. You'll find it comforting as turmeric pairs so well with rich pili nut milk.
Forget almond milk, pili nut milk is the best!
Image and recipe from Pili Pushers