Bacon is the crispy summit of the culinary mountain. Grilled, fried or wrapped around other foods, it's as versatile as it is tasty. But sometimes perfection is not enough and bacon substitutes are called for.
Traditionally made with pork, you can actually baconize a variety of meats (and vegan substitutes). Beef is a popular bacon substitute in the zero-carb and keto community, but there are plenty of other interesting versions.
Here's what we found when we went looking for different types of bacon, including some meat-free bacon alternatives. You have to check out the cheese bacon recipe below – inspired but so very simple and it looks to be the best of the meat-free bacon substitutes.
Meaty bacon substitutes for pork
Bacon is simply cured pork and any meat can be cured. Pink curing salt will feature in many of these recipes – it contains sodium nitrite and nitrate as well as table salt. It's there to add a little color and prevent bacteria growing in cured meat, whether it's beef, lamb, duck or whatever else.
The taste of bacon depends on a constellation of compounds, some of which are only formed on cooking. It's pretty difficult to replicate – ever had bacon-flavored potato chips? They don't really hit the mark, do they? But some of these substitutes get pretty close or take the flavor in a new direction, like delicious beef bacon, which is where we'll start.
And once you have your bacon, you can do things like this…
View this post on Instagram
Beef Bacon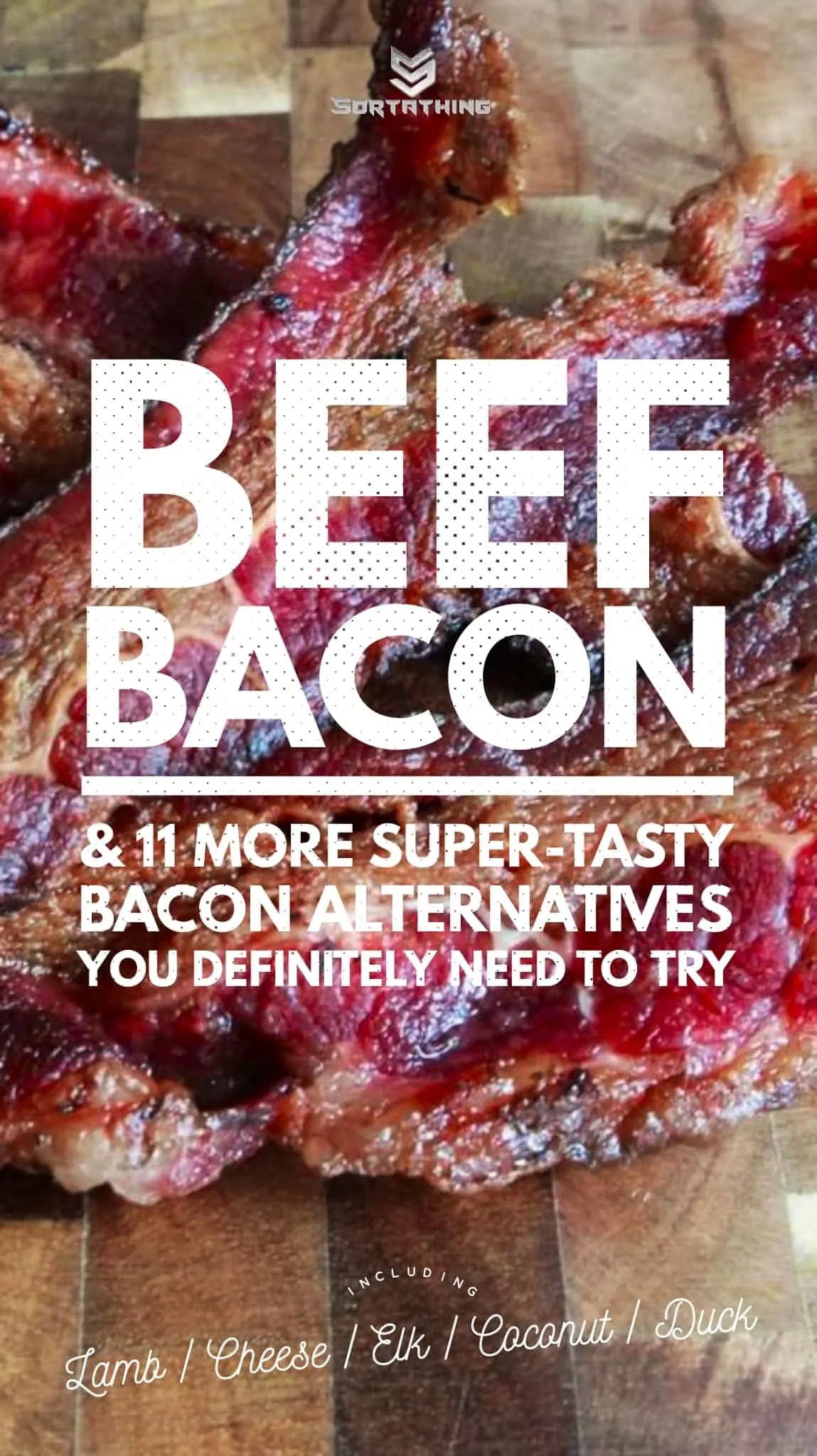 This is the one that set us off on our hunt for all the different types of bacon discovered by mankind so far. You want a nice, fatty belly cut of beef to make your bacon.
It looks and tastes amazing so it's worth making a good quantity as you'll soon work your way through it. Jess Pryles' recipe is detailed, well-illustrated and the best we've found online.
From: Jess Pryles
Elk Bacon
We've seen two varieties of elk bacon in our search. One of them uses a lot of processing to produce something more like meatloaf. This is then sliced into thin slices for frying.
The other type uses cuts of elk shank, six days of curing and then a good, long smoke. The real thing, a gamey treat.
From: The Elk Network
Duck Bacon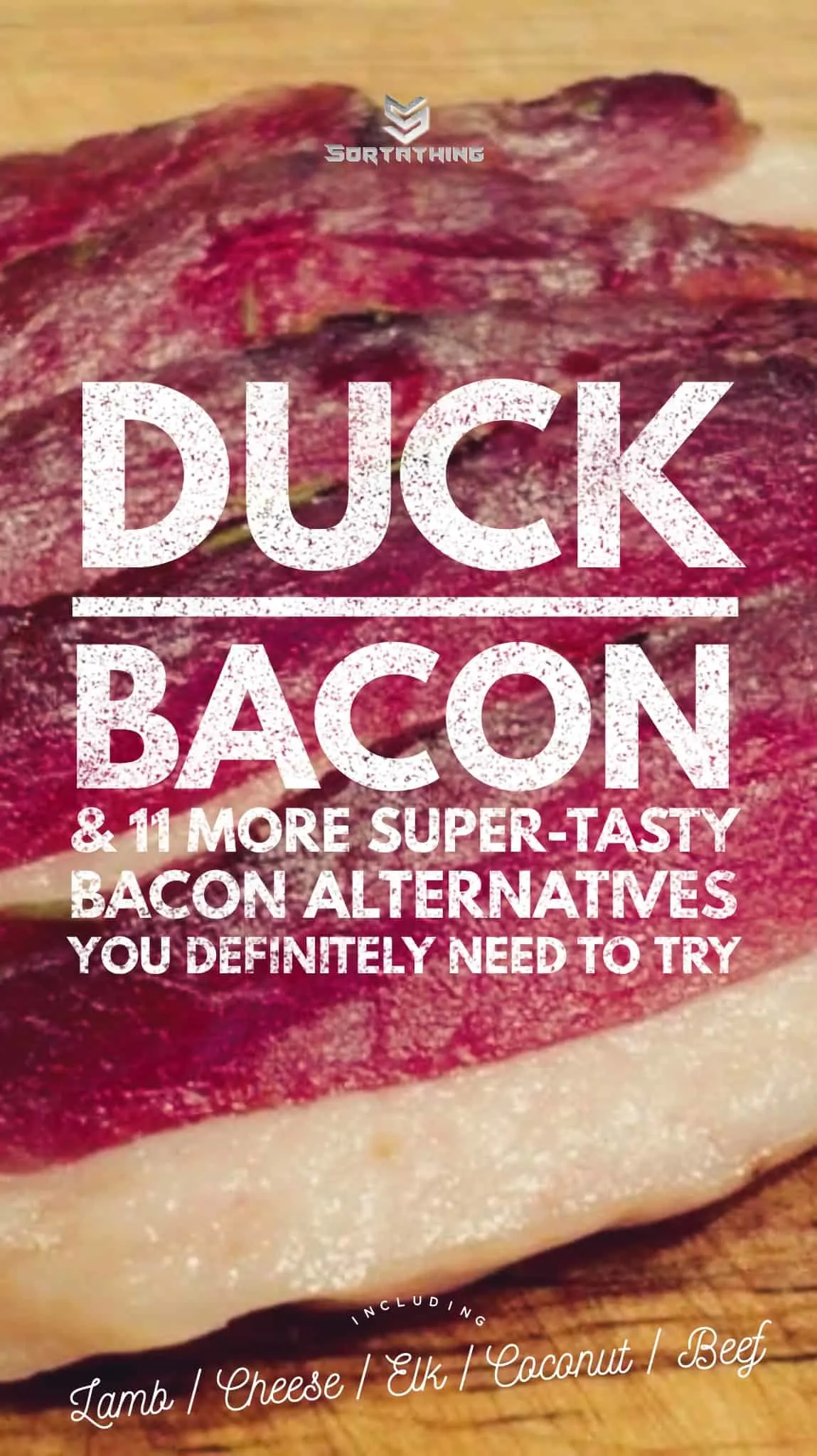 A lot of people prefer this to the pork version and it's a standard ingredient in many French restaurants. Usually made from the breast meat and usually cut thicker it's less fatty than pork bacon but righteously tasty.
Great in sandwiches (Duck BLT is magnificent, especially with a little sliced apple in there) and chopped into salads, duck bacon is a contender for the much-coveted "as good as real bacon" status.
Turkey Bacon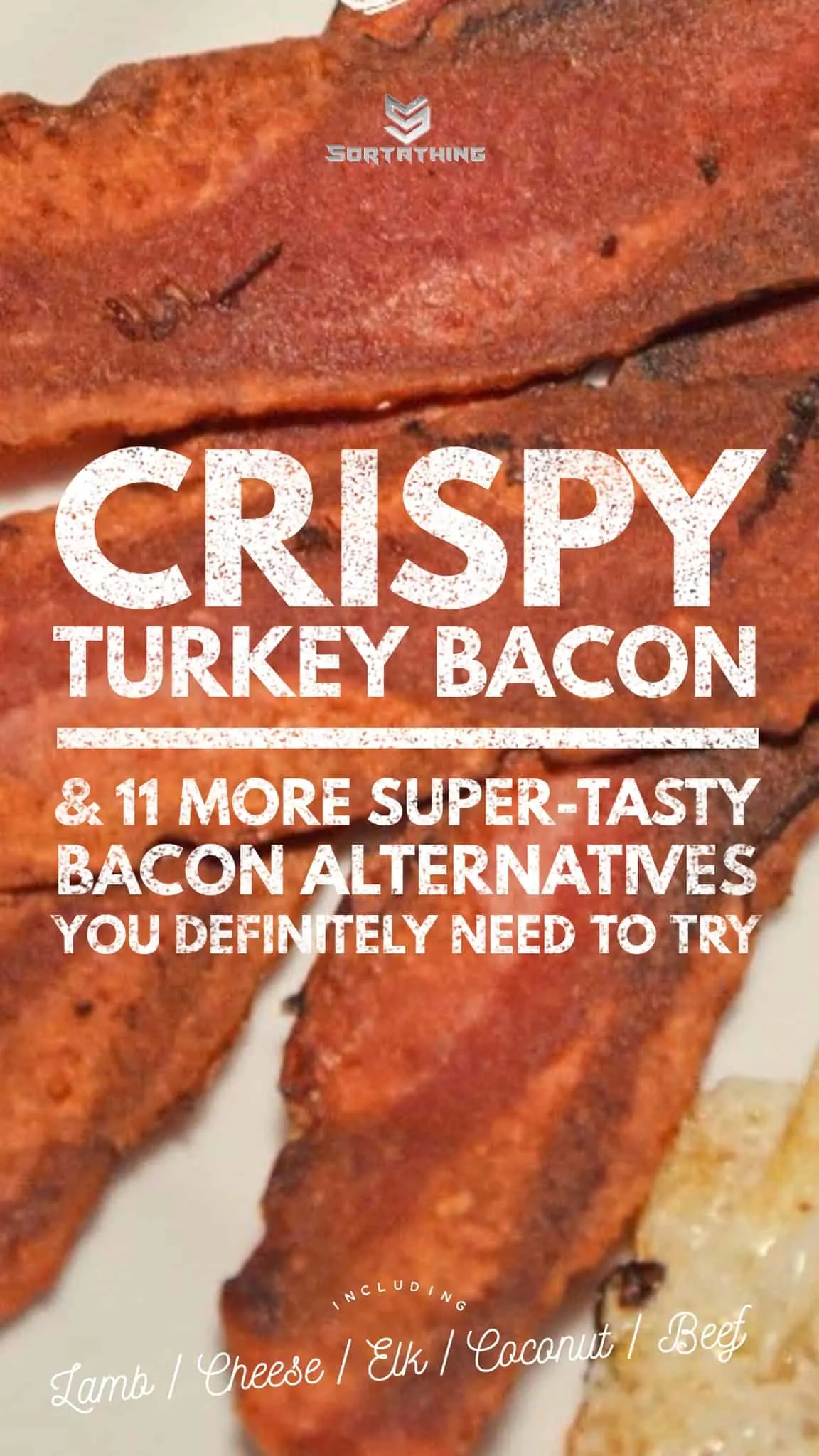 The bacon alternative that most people are familiar with. It became popular when people started to worry about the high fat in bacon.
The thing about turkey bacon is that it was always difficult to crisp up in your pan. But then I came across this method for oven-baking turkey bacon that produced impressive results.
From: Brendid
Lamb Bacon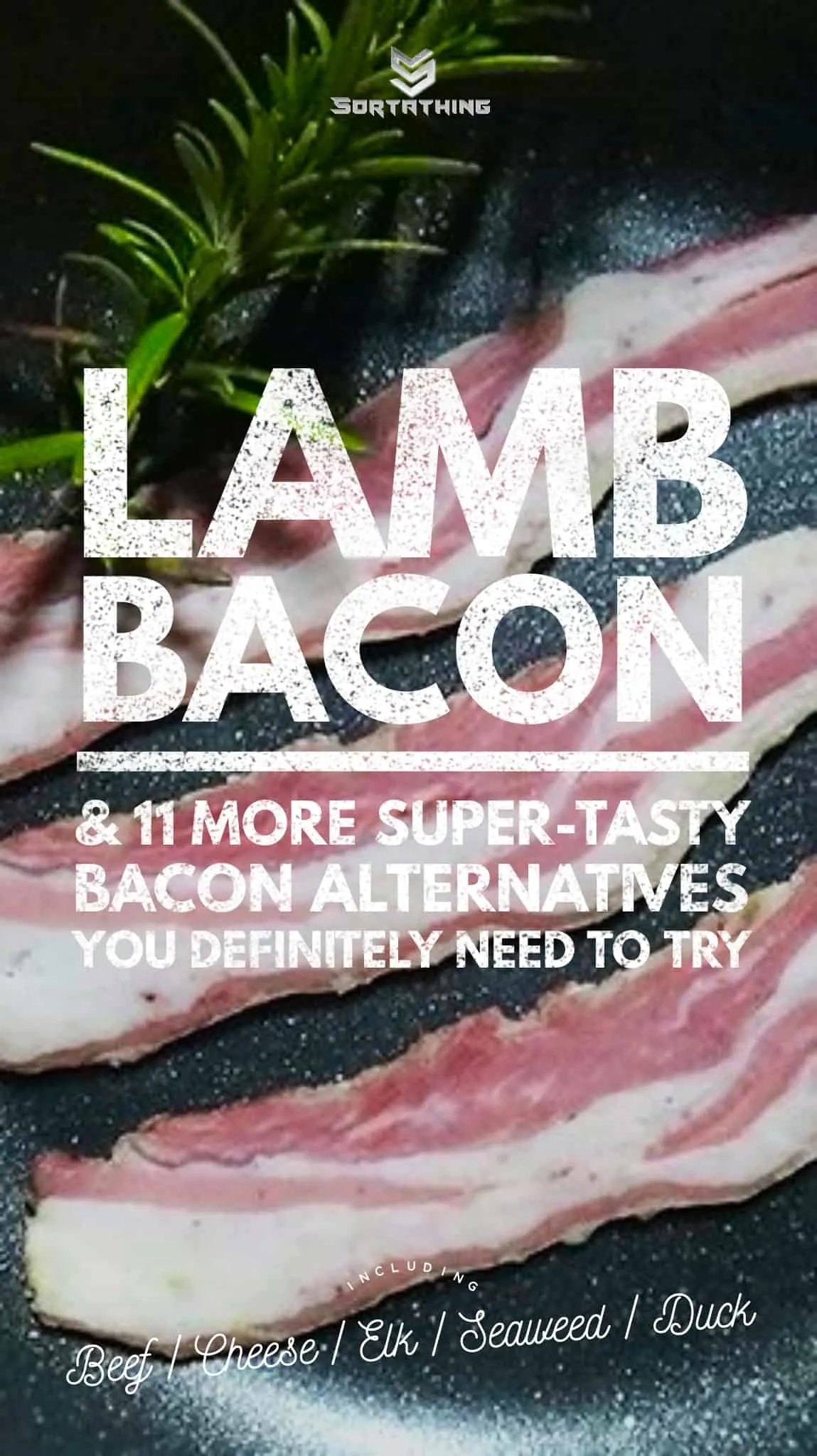 Bacon made with pork can be fatty, no doubt about it. When I'm shopping for bacon, I always pick the fattiest I can find. But lamb bacon is even fattier and it's also readily available in shops and online.
From: Recipe Epicurious Photograph The Original Lamb Bacon Co.
Fish skin bacon
Fish skin is one of those things that you either hate or eat reluctantly. Does anyone really enjoy the stuff? This technique turns it into something more bacony. That may be what it takes to turn fish skin from a sin to a win for many of us.
Vegetarian & Vegan Bacon Substitutes
There are quite a few meat-free fakeon to choose from with new bacon substitutes being invented from time to time. And one of them has been with us since before the beginning of recorded time…
Cheese Bacon
This technique appears to nail it. A little grated cheese in a hot skillet, a dusting with smoked paprika, flip once or twice and ta-da! It has magically transformed into crispy, salty, chewy bacon.
This one's a keeper.
From: Brothers Green via Youtube
Seaweed bacon (Pepper Dulse)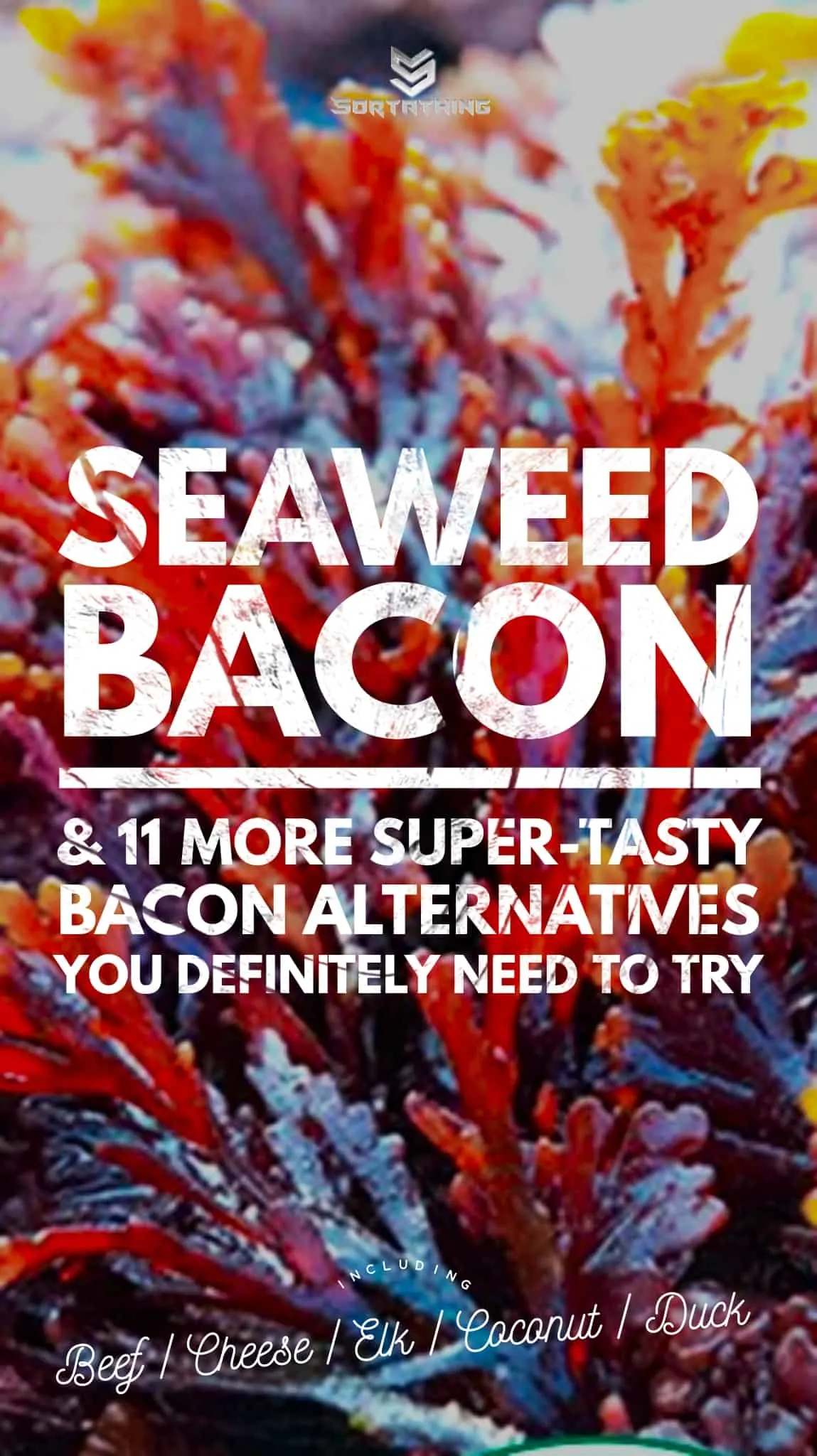 There's a common seaweed that's supposed to taste just like bacon. It's also packed full of minerals like Iodine and vitamin B12 that many vegan foods lack.
I'm intrigued about this seaweed's bacon flavor. Is it intense or very subtle? What was nature thinking of when it came up with this? Further proof that bacon, like the electron and proton, is one of the Universe's fundamental ingredients.
Seaweed bacon is now available to buy online or even forage on a nearby seashore.
But does it taste like bacon? This video gets right down to the nitty-gritty
Check out our collection of seaweed recipes
Seitan bacon
If you're gluten-intolerant you're out of luck with this one, as wheat gluten is seitan's main ingredient.
It does look the part though and this smokey maple version is the best recipe we've found for seitan bacon. One to make ahead, slice and fry up later.
From: Sunnyside Hanne
Coconut bacon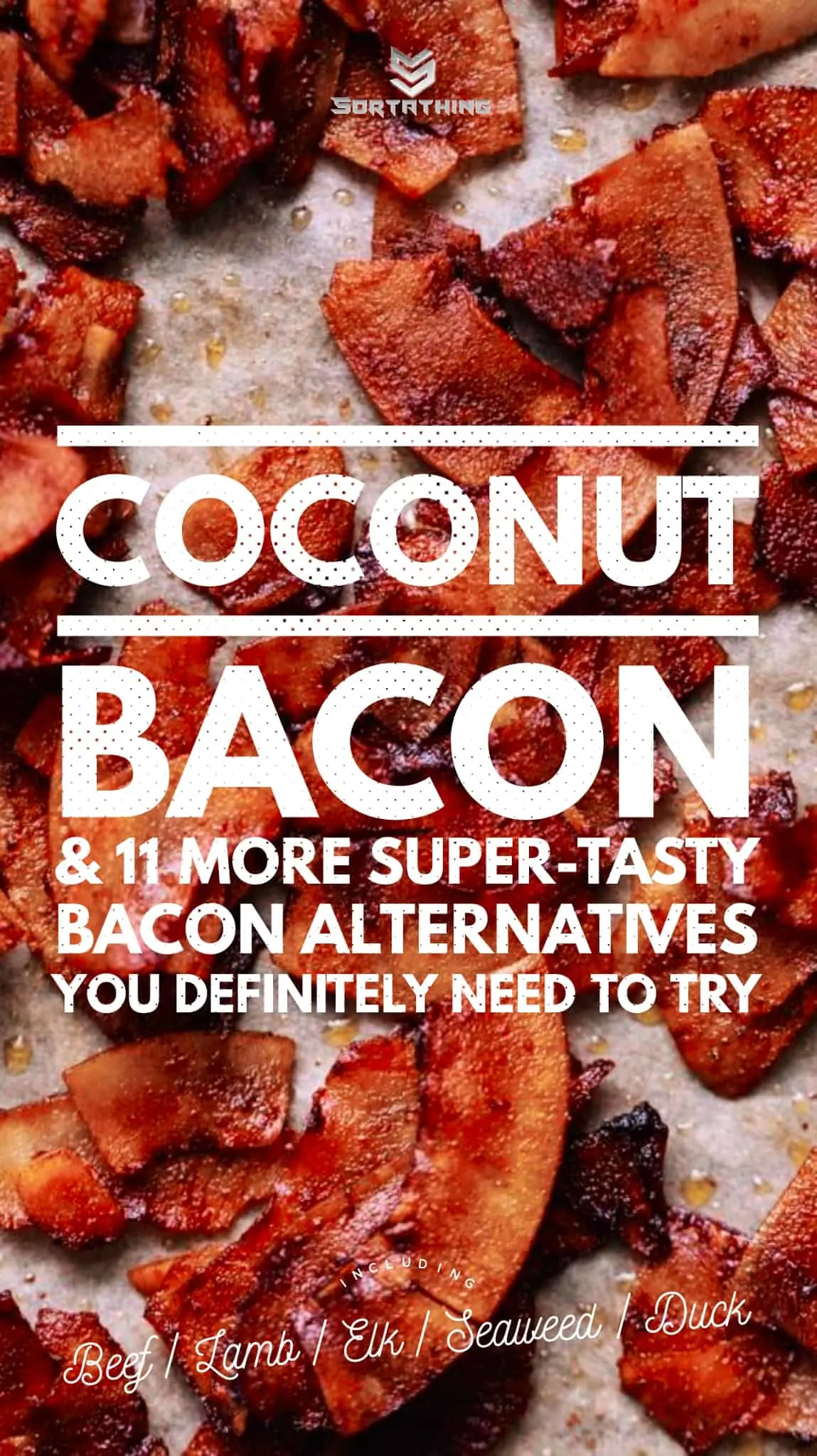 This one looks pretty good to me. Crispy and packed with medium-chain trigylceride fats that have nutritional and even cognitive benefits.
You're not going to get full-sized bacon pieces using coconut but the crunch is present and correct. Clever use of flavoring, oil and baking produce very good, snackable results. Take care not to use sweetened coconut flakes.
From: A Couple Cooks
Rice Paper Vegan Bacon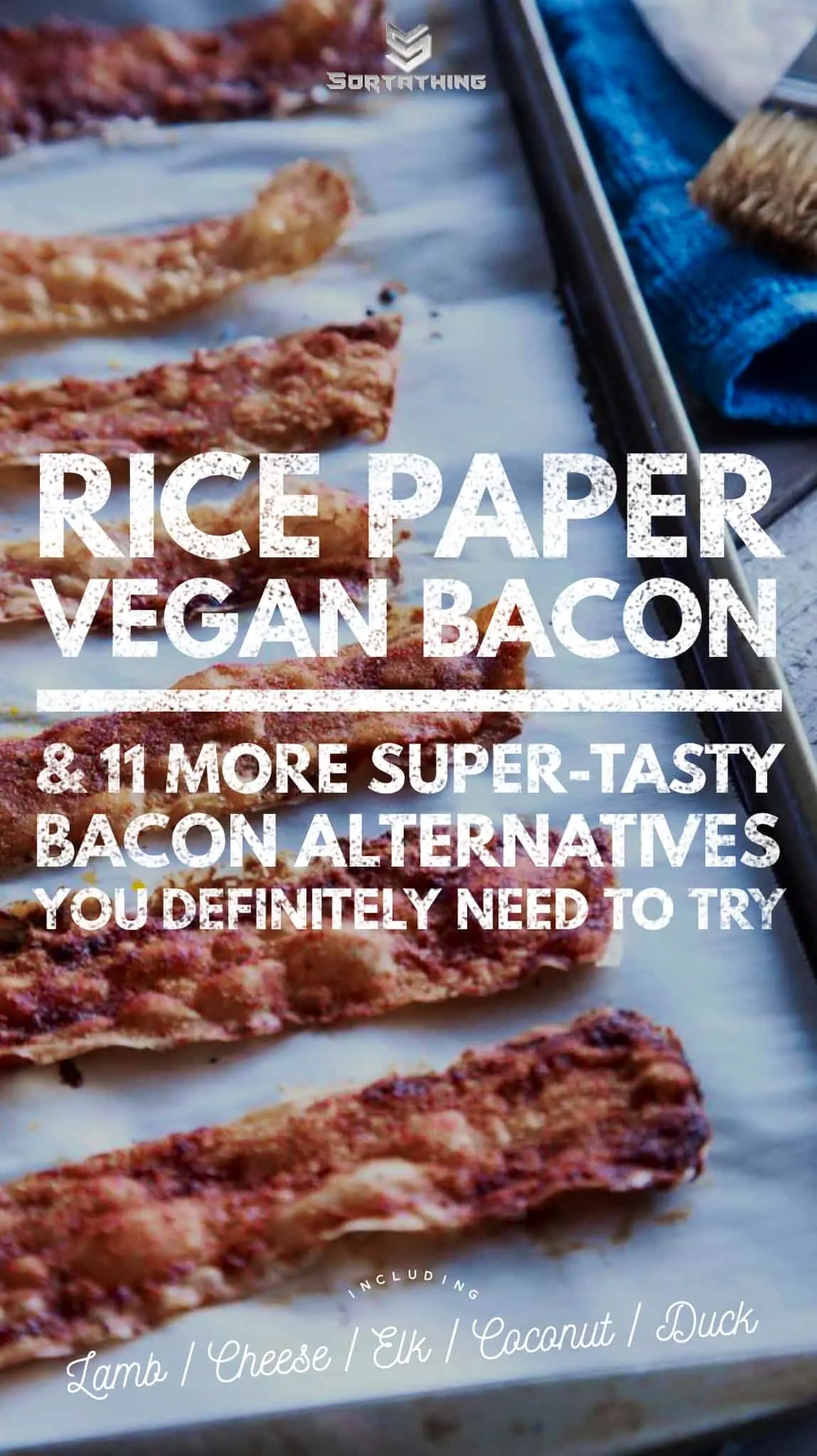 This bacon gets it's flavor from a Tamari, olive oil, nutritional yeast, garlic powder, liquid smoke and maple syrup marinade. You'll enjoy a smoky, salty and slightly sweet flavor very similar to bacon. It is one of the best vegan alternatives to bacon, both look and taste.
From: The Edgy Veg
Shiitake Mushroom Bacon Substitute
Mushroom and bacon is a classic combination, but how about mushrooms doing the heavy lifting? Shiitake mushrooms are pretty tasty, renowned for their umami flavour and meaty texture, so I can see how this could work, if there was no bacon to hand.
This recipe only needs four ingredients and includes great tips to turn a naturally floppy, fat-free foodstuff into a crispy treat.
From: Making Thyme for Health
There are different kinds of bacon being invented all the time. As long as people crave bacon but have reasons to avoid pork, people will find innovative ways to get their fix of crispy, salty, savory goodness.