[mv_video doNotAutoplayNorOptimizePlacement="false" doNotOptimizePlacement="false" jsonLd="true" key="bsnkherv340dt9e9xq6z" ratio="16:9″ thumbnail="https://mediavine-res.cloudinary.com/video/upload/bsnkherv340dt9e9xq6z.jpg" title="30 Best Keto Air Fryer Recipes in 2019″ volume="70″]
A new entry for 2020! This heart-stopping bacon-wrapped mummy with almond fangs, cherry tomato eyes and a spicy ground beef meatloaf filling was recently unearthed from an oven and served to half a dozen famished archaeologists. The recipe is a close-kept secret from 4,000 years ago, but don't let that stop you recreating. Just beware of the mummy's curse which, legend has it, will be unlocked by undercooking and failing to follow basic food hygiene protocols. You have been warned.
Food with faces: The science
Anyway, seeing faces in things. There's a scientific name for that.
Pareidolia: The science behind seeing faces in everyday objects. Pareidolia is a psychological phenomenon that causes people to see patterns in a random stimulus.
Not so random if you stick a pair of googly eyes on a muffin. In fact, any food with googly eyes makes me chuckle.
Sometimes, food gazing back at you can be a little disconcerting. But mostly it's really funny, especially for kids.
Here's my selection of 14 irresistibly funny food with faces treats that are both eye-catching and delicious. Perfect party desserts for the holidays.
Article image from Alex Designs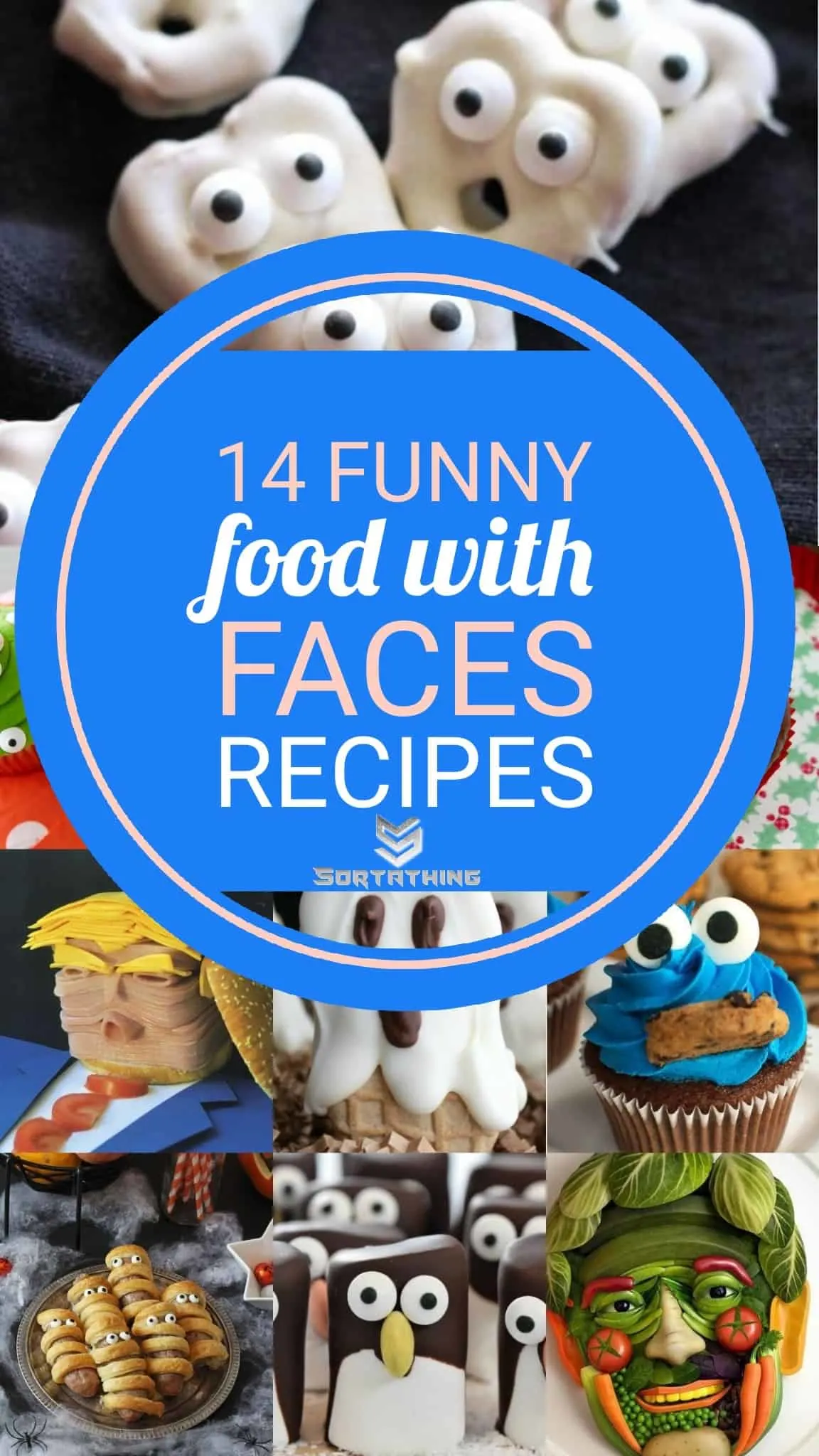 1. Polar Bear Cookies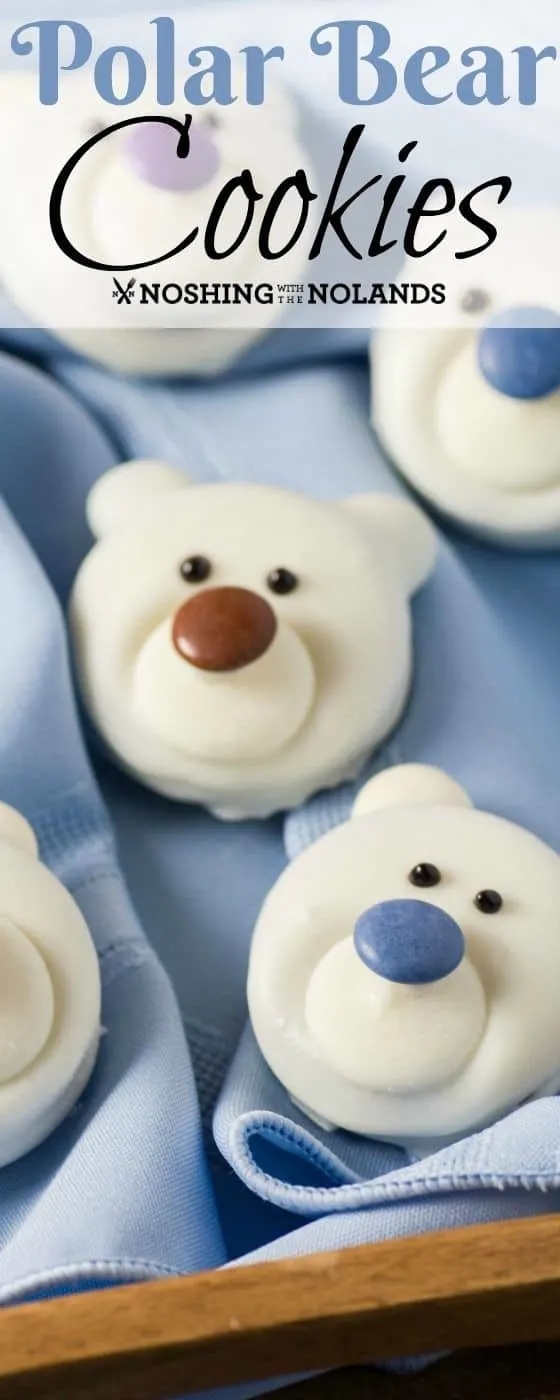 Try these adorable Polar Bear Cookies. You don't have to make many of these to liven up your cookie tray for the holidays.
From: Noshing with the Nolands
2. Melting Snowman Cookies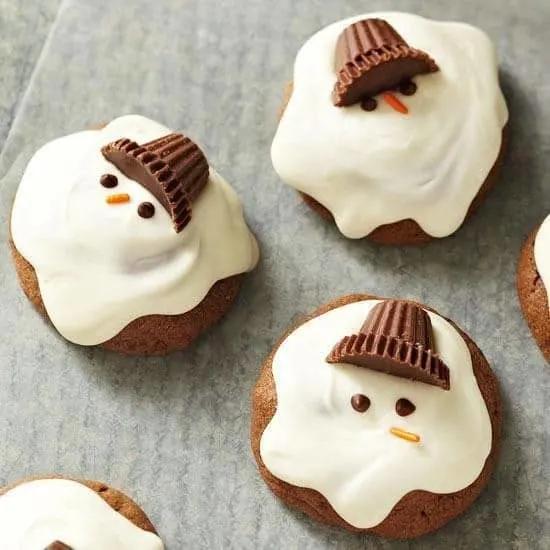 These cute Christmas cookies are easy to make, you won't even need a rolling pin. The gloopy-looking frosting is simply melted vanilla-flavored candy coating.
From: Better Homes & Gardens
3. Reindeer Cupcakes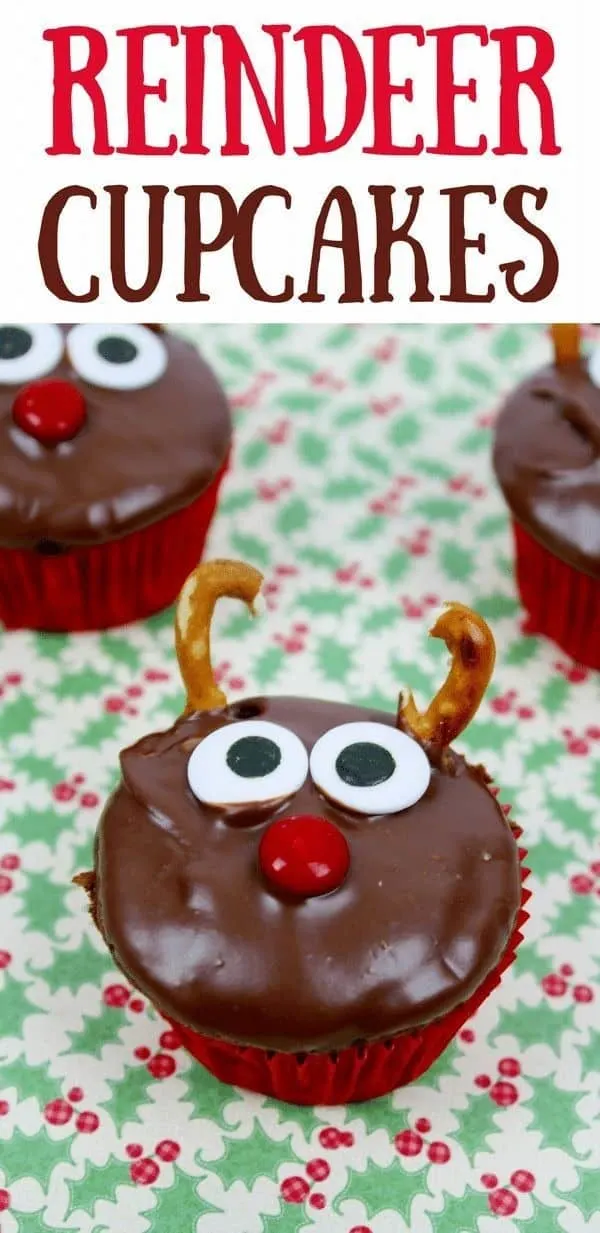 These cute Christmas reindeer cupcakes are ridiculously easy to make. Your kids will love helping you out by decorating chocolate cupcakes with M&Ms, pretzels, and candy eyes.
From: Crayons & Cravings
4. Polar Bear Hot Chocolate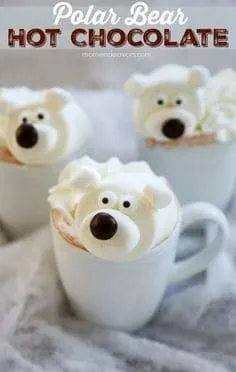 Hot chocolate with marshmallows is a perennial favorite as the season cools. You can make your hot chocolate eveb more fun this winter by making these polar bear marshmallows to complete your drink! So cute and sure to be a hit with the kids!
From: Mom Endeavours
5. Reindeer Oreo Balls

These perfect no-bake Christmas treats only require three ingredients. They're perfect for a Christmas party or giftwrapped for friends as family as a holiday gift.
From Like Mother Like Daughter
6. Donald Trump (the food version)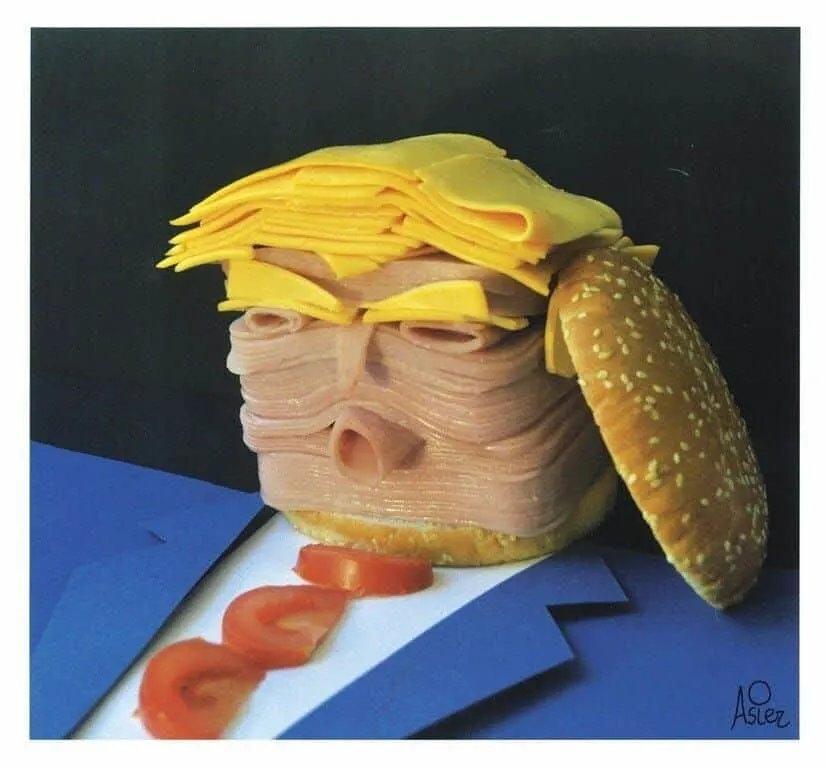 OK, OK, maybe POTUS rendered in ham and cheese is unlikely to appear on many tables this Season. But, if nothing else, it shows that there's no end to the creativity of people playing with their food. What other national figures do you think could be recreated with leftovers?
From: Ladmob.com
7. Six-ingredient Halloween Monster Cookies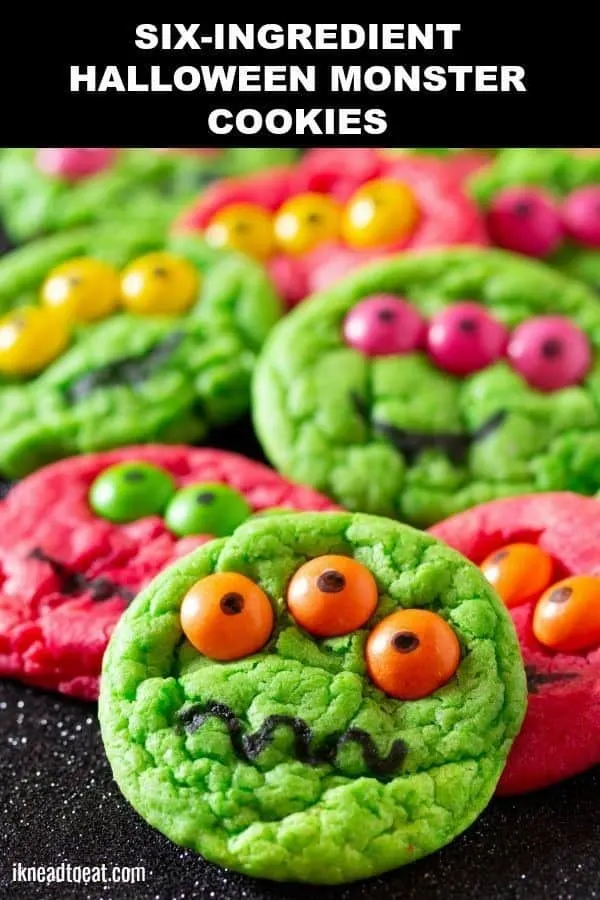 A super easy, colorful recipe, make them as monstrous as you dare!
From: I Knead to Eat
8. 4-Ingredient Bat Bites

You'll definitely want to use the thin Oreos to create these spooky yet fun bat creatures. Standard Oreos are a little too thick and heavy to use.
From: Chelsea's Messy Apron
9. Cookie monster cupcakes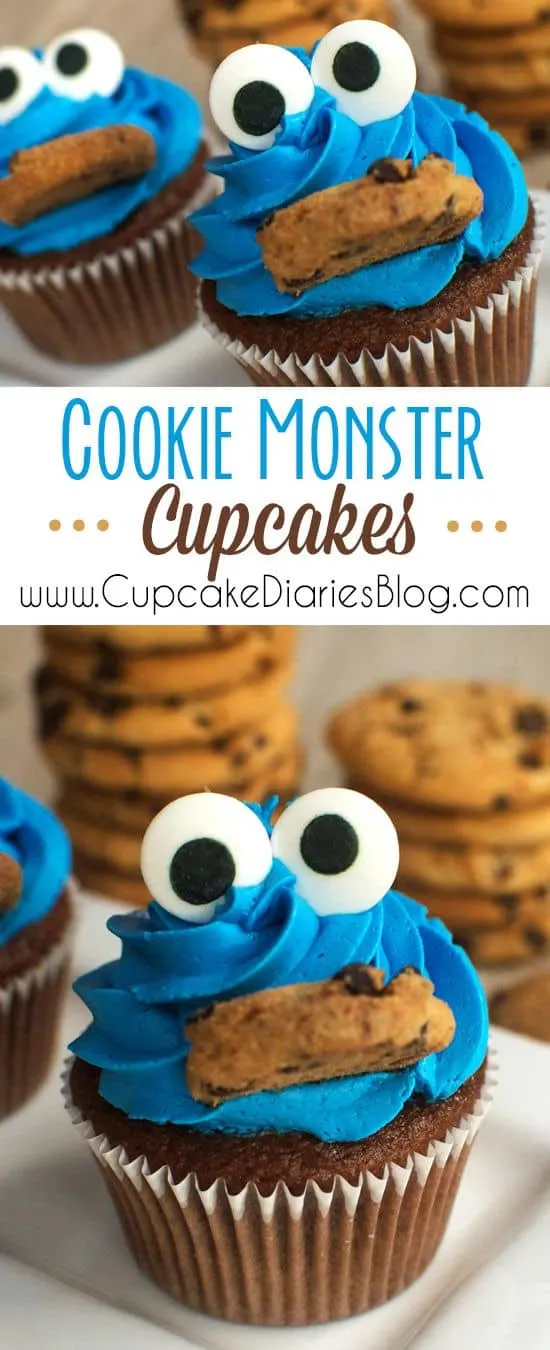 The perfect cupcakes for a Cookie Monster party because they're so easy to put together.
From: Cupcake Diaries
10. Peek-a-boo Halloween Cupcakes

Boo! Ha ha, gotcha.
This Halloween, your cupcakes will look right back at you!
From: Wilton
11. Sausage Mummies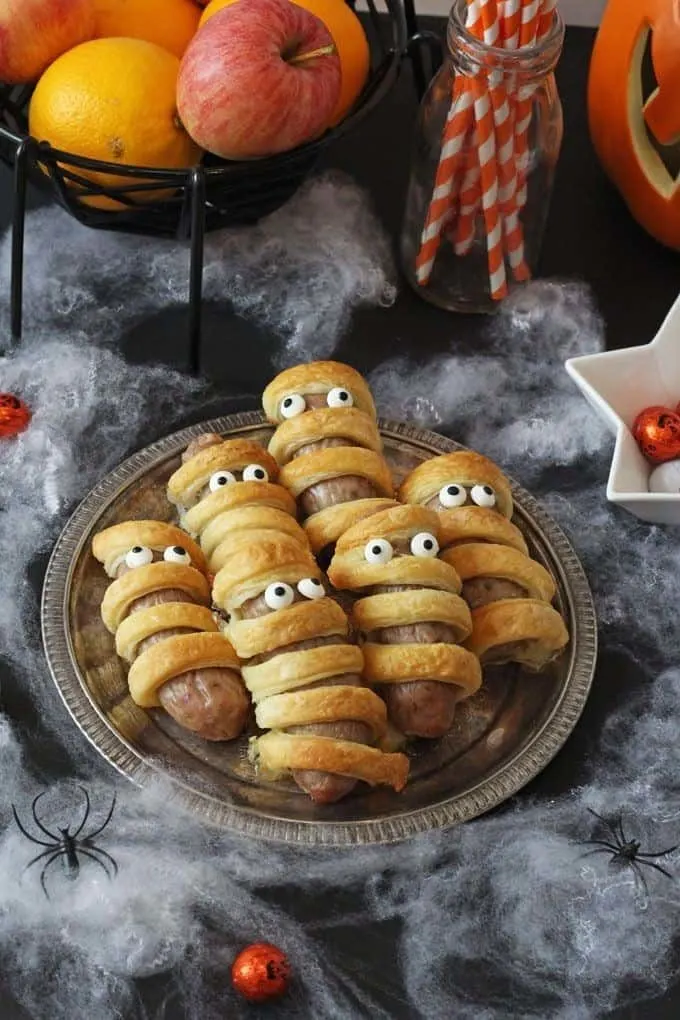 A really fun addition to a kids Halloween or Egyptian-themed party. Yes, they are a thing… in Egypt. You just need some suitable sausages, pastry and, of course, a pack of edible eyes!
From: My Fussy Eater
12. Nutter Butter Boos

Cute ghost cookies that make the perfect Halloween party food.
From: Home Made Interest
13. Marshmallow Penguins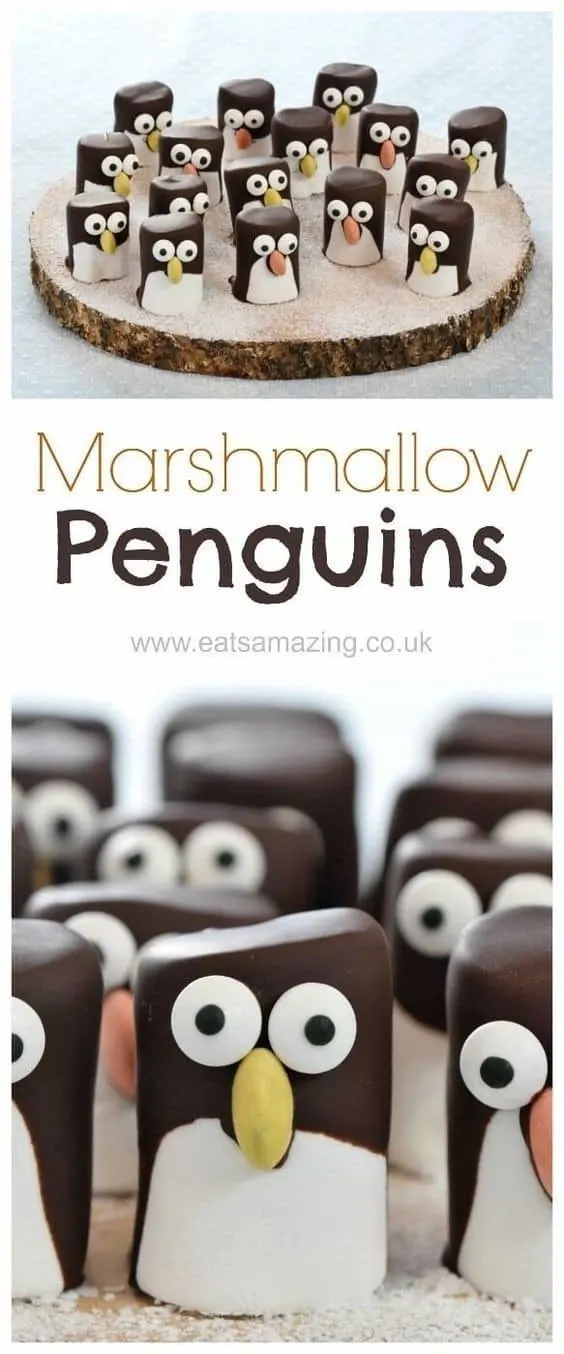 Such a cute Christmas fun food idea here – super-easy marshmallow penguins with a lot of character!
From: Eats Amazing
14. Food Face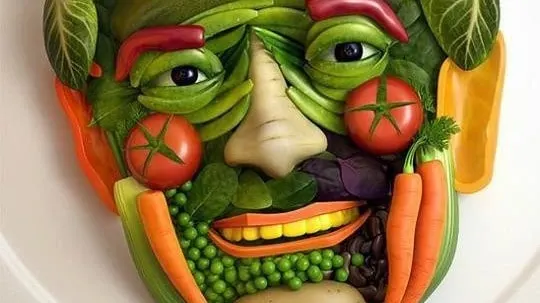 Incredible. Painstaking. A modern day take on Arcimboldo's famous fruit and vegetable paintings? In case you ever wondered this piece demonstrates just what can be done with a carefully-arranged selection of carrots.
From: Alex Designs
Check out our other food posts